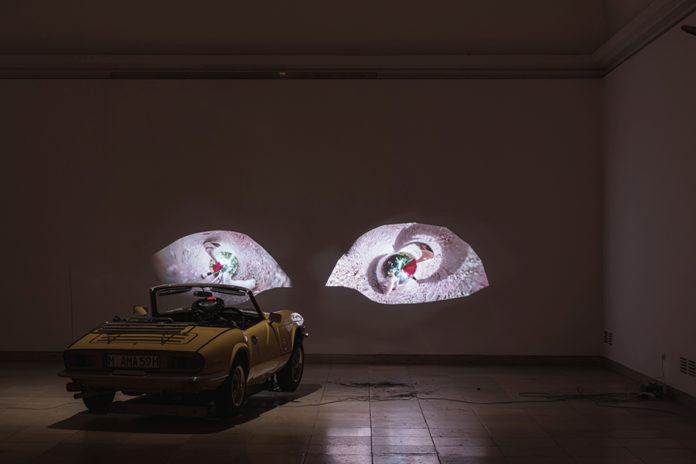 19.10.2019 – 06.01.2020; Vorarlberg.
The exhibition "Bellend bin ich aufgewacht" ("Barking, I woke up") by Raphaela Vogel literally gets under your skin!
Raphaela Vogel combines space-consuming sculpture and video, space and readymade. She stitched together goat and elk hides, painted them with wild gestural traces, violent scenes or sketchily faces, and weighted them down with polyurethane. Raphaela Vogel places these large-format pictures next to expansive video sculptures.
Another group of works by the young artist includes acrylic casts usually mostly life-size sculptures of animals or individual sculptures that can assume giant proportions.
Raphaela Vogel: Bellend bin ich aufgewacht
19.10.2019 – 06.01.2020
Kunsthaus Bregenz
Karl-Tizian-Platz
6900 Bregenz
www.kunsthaus-bregenz.at