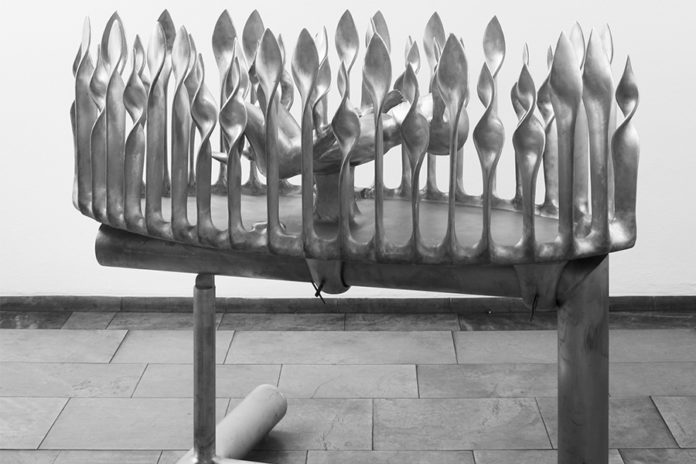 25.10.2019 – 02.02.2020; Dornbirn, Vorarlberg.
Casted Enigma: Bronze cast mystery!
The exhibition in the Kunstraum Dornbirn shows mainly monumental sculptures of the Austrian artist, who died in 2010. These are mysterious structures, agglomerations of everyday objects and archetypal-looking figures, futuristic-looking conglomerates.
Gironcoli's work describes in its mysteriousness and individuality a highly personal art cosmos that occupies a special position within contemporary art. In his sculptures, everyday objects mutate into artistic set pieces that thematize birth, parenthood, eros, violence, and sexuality and, in the form of a private mythology, become metaphors of human existence.
Bruno Gironcoli – Casted Enigma
25.10.2019 – 02.02.2020
Kunstraum Dornbirn
Jahngasse 9
6850 Dornbirn
www.kunstraumdornbirn.at