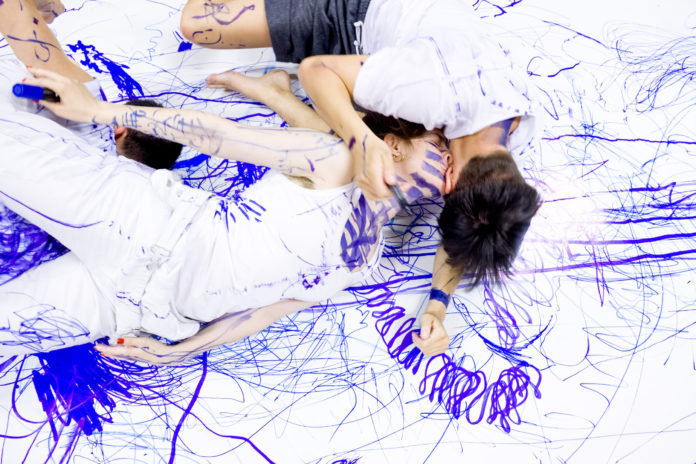 20.01.2020 – 25.01.2020; Salzburg.
The PNEU Festival in Salzburg brings the young generation of European artists onto the stage.
A festival without borders: The Performing New Europe (PNEU for short) offers the artists of the European network apap an international presentation platform. The programme ranges from formal dance solos to the pleasurable language rap, from large picture theatre to reduced choreographies, from walk-in installations to expressive concert performances. The artists negotiate explosive socio-political issues, present memorable choreographic manuscripts and impress with strong formal settings.
The celebrated Icelandic Erna Omarsdottir opens with her powerful-emotional solo debut "IBM 1404 -A User ́s Manual" from 2002. Berlin choreographer Christina Ciupke gives a guest performance together with the musician Boris Hauf with her exact movement study "Life and Death of a Melody" and Marta Navaridas puts dancers and audience into a true colour and sensory intoxication with the premiere of ONÍRICA. These and many other highlights await visitors to the PNEU Festival.
Performing New Europe is a festival that does not subordinate itself to any thematic denominator, but rather makes visible the creative status quo of a younger generation of European artists
Programme at ARGEkultur
Portuguese choreographer Cláudia Dias and Luca Bellezze tell the story of a boy and his journey from Syria to Italy: with the simplest of means and a piece of string, they create a vivid live animation that reminds us that the refugee crisis is far from over.
In her solo, the young Belgian Lisa Vereertbrugghen explores the concept of hardcore in terms of transformation, vulnerability, possibility and unpredictability hidden behind persistent cramps and convulsions. SOFTCORE – A HARDCORE ENCOUNTER is a dance piece about the Gabber, a variation of hardcore techno from the early 1990s.
PNEU – Performing New Europe
20.02. 25.01.2020
SZENE Salzburg
Anton-Neumayr-Platz 2
5020 Salzburg
www.szene-salzburg.net/pneu