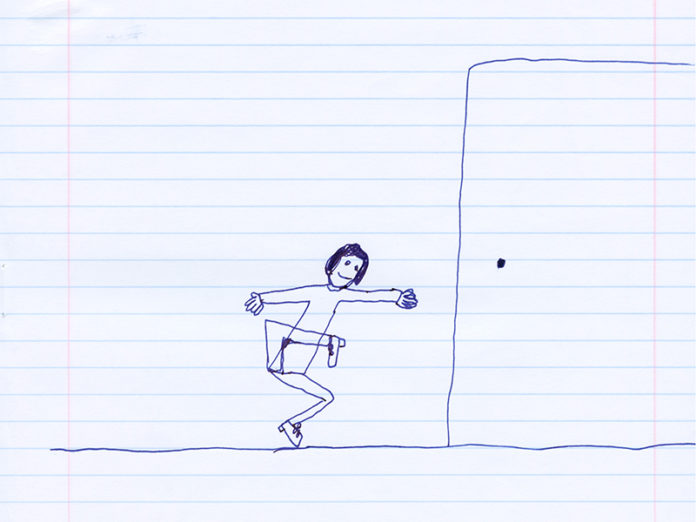 > closed <
08.02.2020 – 19.04.2020; Salzburg.
Filmmaker and artist Gernot Wieland at Salzburger Kunstverein.
In his films, drawings, lecture performances and installations, the Austrian artist Gernot Wieland comments on the need for human belonging within inherited social, political and psychological processes. His works examine facts and fictions with humor and sincerity. His films tell dreamscapes and stories and present reality and neuroses of memory as paradigms and examples to address the problematic nature of exceptions and norms essential to systems of power and control.
His most recent film "Ink in Milk" takes up the tragicomedy of existence embedded in the context of a school trauma, visits to a friend and a psychiatric institution. The artist's narrative is accompanied by a series of schematic, childlike diagrams, line drawings, ink paintings, vivid animations and crystalline sculptural forms underlaid with Super 8 film clips.
Gernot Wieland lives and works in Berlin.
Gernot Wieland
08.02.2020 – 19.04.2020
Salzburger Kunstverein
Hellbrunner Straße 3
5020 Salzburg
www.salzburger-kunstverein.at