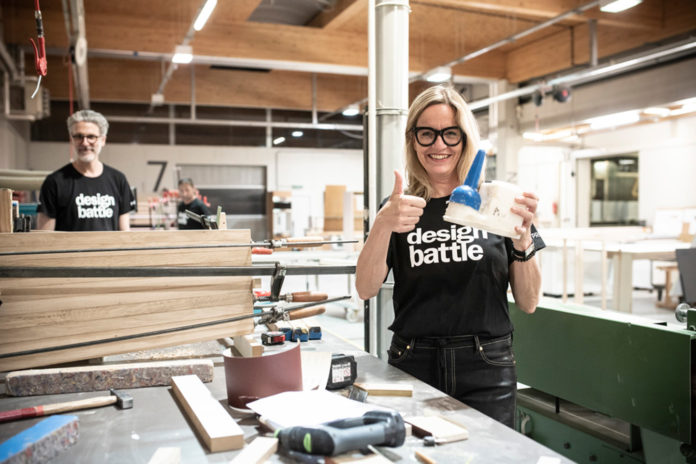 > Event pending – please refer to the homepage of the organiser <
08.05.2020 – 07.06.2020, Graz.
Designmonat for a "Better Future".
Design Month "Better Future", asks what contribution design can make to a more sustainable future.  For one month, the design exhibition will promote regional, national and international networking. A customary dense and varied programme will be presented and will put your finger on where it hurts:
Icebergs are melting, humanity on the edge of the greenhouse – "Better Future" is intended to counteract the gloomy forecasts. The need to turn around, to redesign economic and social processes seems inevitable. New approaches require new approaches in almost all areas of life, be it production and consumption, mobility, the world of work or living.
The Design Month asks what concrete contribution design can make here. What solutions and possibilities are there and to what extent are designers jointly responsible.
A series of events leads through the month: on May 9th the "Designers Breakfast" gives the starting signal for the Format Design in the City. On 11 and 12 May there will be a symposium on the central theme "Better Future". International speakers will show best practice examples on the topics "Changing Urban Climate" and "Social & Sustainable Design". "Wer schafft die Arbeit" asks an exhibition about algorithms and work, workshops on the topic give visitors the opportunity to try out seemingly impossible ideas.

With "Fantastic Plastic", an exhibition curated by the "Moscow Design Museum" moves into the Joanneum quarter, which in 2020 will once again be the epicenter of the Design Month Graz.
Schloss Hollenegg for Design presents "Walden", a design exhibition that aims to bring a piece of wilderness back into everyday life. Among the exhibitors: Crafting Plastics, Charlap Hyman & Herrero, Marlène Huissoud, Klemens Schillinger, Sophie Dries, Attua Aparicio and many more.
"CNCentury The Future of Design in Robotic Manufacturing" asks about the manifold applications of wood and what possibilities production with a modern milling robot offers.
Experiencing design up close, actively designing and tirelessly evaluating it – all this is the "CIS Design Battle". The venue is the Josef Prödl joinery. Teams of designers meet and work together on a task.

Designmonat 2020
08.05. – 07.06.2020
various locations
8020 Graz
www.cis.at 
Fantastic Plastic
Exhibition
08.05. – 07.06.2020
Joanneumsviertel
Walden 
Exhibition
09.05. – 31.05.2020
Schloss Hollenegg
CNCentury
Exhibition
08.05. – 07.06.2020
Joanneumsviertel | Foyer
Designbattle
17.05.
Tischlerei Josef Prödl