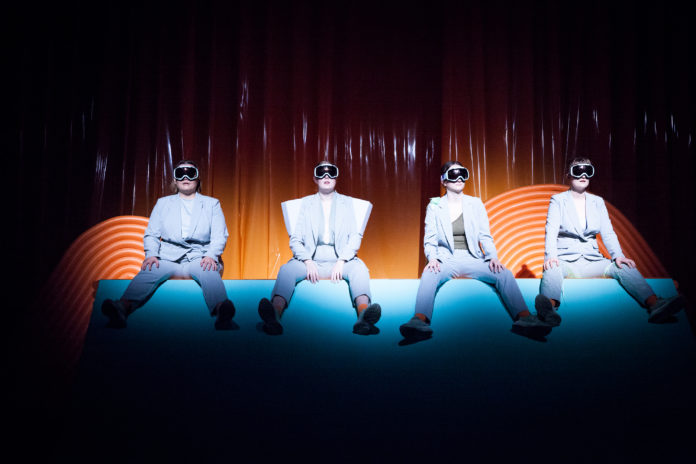 > partly takes place <
07.03.2020 – 28.03.2020; Wien.
We dance what you think. News from performance and choreography at the imagetanz Festival 2020.
The imagetanz festival presents a programme that focuses on new positions in performance and choreography. Under the motto "We dance what you think", the international performance artists bring burning contemporary issues to the stage. The festival, organised by brut Wien, takes place all over Vienna and features five world premieres and five Austrian premieres by artists such as Malika Fankha, Lau Lukkarila, Dominik Grünbühel & Charlotta Ruth, Asher O'Gorman, hannsjana, Inge Gappmaier, Claudia Lomoschitz, Alex Franz Zehetbauer and many more. The dance performances and performances are complemented by studio visits, talks and workshops.
Musician Lasse Passage open the festival with their duet "Panflutes and Paperwork" and explore the relationship between dance and music. The Icelandic dancer Inga Huld Hákonardóttir and the French sound artist Yann Leguay move between concert and performance in their piece "Again The Sunset".
The Austrian premiere of "The Great M.I.N.T Show" brings experts back down to earth: In a performative laboratory that is a comedy, talk and game show at the same time, the artists' collective hannsjana dissects the mechanisms of exclusion of scientific disciplines.
Just a small excerpt of the diverse performance and choreography programme that awaits visitors to this year's brut imagetanz festival.
imagetanz 2020
07.03.2020 – 28.03.2020
various locations
brut-wien.at