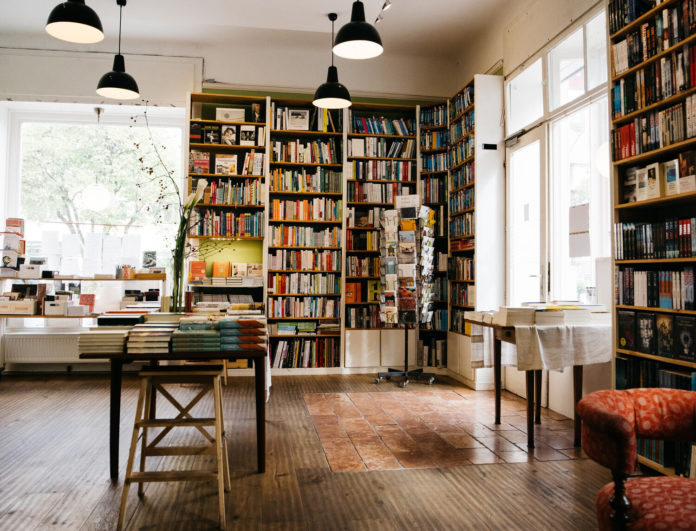 Buy books in solidarity: Guide to regional bookshops in Vienna.
The regional book supply is secured even in times of crisis. A large number of regional bookstores in Vienna offer a wide range of books for online delivery and bring the reading material directly to your home. It is particularly important now to support local shops on site and to leave Amazon and Co. out of the equation.
The bookstore in Mauer even delivers personally and leaves the parcel in front of the door while the Seeseiten bookstore in the surrounding area delivers by bike. And even if you have to enjoy your coffee at home until further notice, you can still read a book from the book café Melange. Special literature for the home is available from ChicLit, the bookshop for feminist literature, Löwenherz für Queere Literaur or Südwind Buchwelt, which specialises in socio-political topics.
Bookshops with online shipping in Vienna
Casino players often purchase books with delivery to read in their free time besides playing in best online casino in ontario in gambling games. This is because reading can be a very relaxing activity, and casino players want to find ways to maximize their relaxation time. Many casino players also enjoy the challenge of trying to figure out how to play the game optimally. Purchasing books with delivery allows them to do both at the same time.
According to a study by the National Retail Federation, 79 percent of casino customers have bought a book from a retailer in the past 12 months. The top three reasons for doing so are to read on vacation (42 percent), keep up with reading goals (36 percent) and spend time with family or friends (30 percent). Bookstores that offer casino-related discounts are seeing an increase in sales, as customers see the opportunity to enjoy a good read while also gambling away their money.
Antiquariat Klabund
www.klabund.at
Anzenberger Gallery Buchladen
anzenbergergallery-bookshop.com
Audiamo Hörbuch und Hörspiel
www.audiamo.at
Buchhandlung Bestseller
www.buchhandlung-bestseller.at
Der Buchfreund
www.buch-schaden.at
Buchaktuell
apoverlag.buchkatalog.at
Buchcafé Melange
buchcafe-melange.com
Bücher Geschenkeladen
buecher-geschenkeladen.at
Bücher am Spitz
www.buecheramspitz.com
Buchhandlung Bartalszky
www.bartalszky.at
Buchhandlung Erlkönig
erlkönig.at
Buchhandlung Herder
herder.buchkatalog.at
Buchhandlung im Stuwerviertel
www.stuwerbuch.at
Buchhandlung in Mauer
www.buchhandlunginmauer.at
Buchhandlung Stöger
stoegerbuch.buchkatalog.at
Das Buchkontor
www.buchkontor.at
ChicLit – Feministische Literatur
chicklit.at
Facultas
www.facultas.at
Falter Verlag
shop.falter.at
Freytag&Bernd
www.freytagberndt.com
Hartliebs Bücher
hartliebs.at
INTU Books – naturwissenschaftliche Fachliteratur
www.intu.at
Kunterrbuch Kinderbücher
www.kunterbuch.at
Leporello
leporello.buchkatalog.at
Lesezeit Liesing
lesezeit.buchkatalog.at
Lia Wolf Cabinett
www.wolf.at
Librería Utopía – unabh. linke Fachliteratur
radicalbookstore.com
Löwenherz – Queere Literatur
www.loewenherz.at
Manz
www.manz.at
Morawa
www.morawa.at
Naturseiten – Natur- und Umweltbücher
www.naturseiten.at
New Academic Press Sachbücher
www.newacademicpress.at
ÖBV Buchhandlung
www.oebv.net
Orlando Buchhandlung
www.orlandobuch.at
Phil im Gartenbaukino
phil.info
Pictopia – Comics und Graphic Novels
www.pictopia.at
Seeseiten
seeseiten.buchkatalog.at
Südwind Buchwelt – gesellschaftspolitische Themen
www.suedwind-buchwelt.at
Wiener Buchboutique
wiener-buchboutique.buchkatalog.at