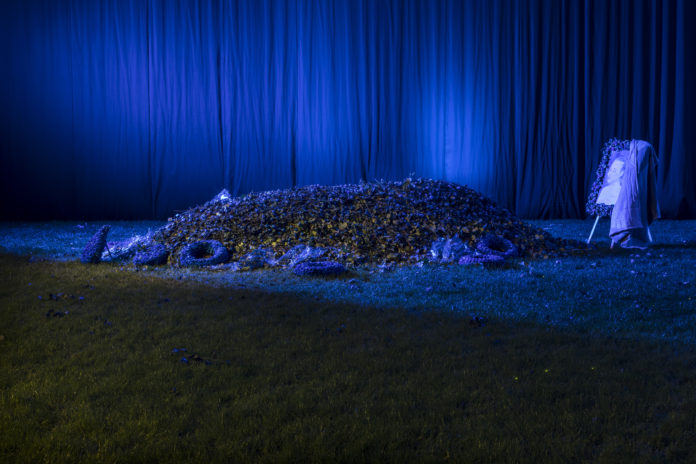 Films of the current exhibition by Bunny Rogers and talks with the artist on the YouTube channel of Kunsthaus Bregenz.
The Kunsthaus Bregenz will still be available online for visitors. Even if you cannot visit the current exhibition of the US-American artist Bunny Rogers, you can still get an insight into the exhibition on the YouTube channel of the Kunsthaus Bregenz.
In an interview, Bunny Rogers talks about her impressions of Vorarlberg and "life afterwards" as the theme of the exhibition "Kind Kingdom". The accompanying mediation film shows the current works waiting for visitors in deserted rooms at the Kunsthaus. The artist's works move between sculpture, installation, video and photography and are usually accompanied by melancholy.
lso to be discovered online: talks with artists who have been represented at the Kunsthaus in recent years, such as Raphaela Vogel, Thomas Schütte, or Miriam Cahn, insights into past exhibitions, the KUB collection, and the architecture and history of the KUB.
Kunsthaus Bregenz Digital
www.kunsthaus-bregenz.at/kub-digital
KUB on YouTube
www.youtube.com