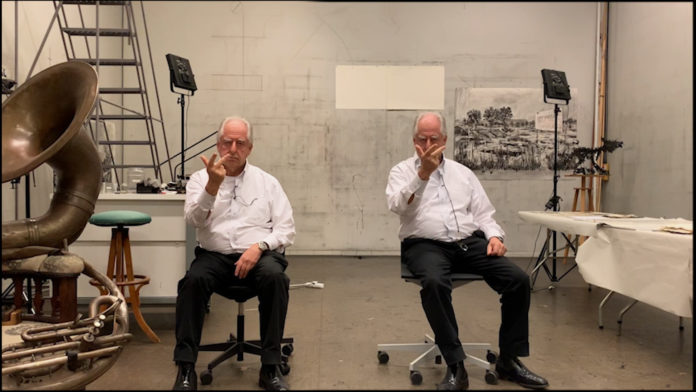 05.06. until 30.08.2020.


From 05.06. Kunsthaus Bregenz is showing a "surprise" exhibition with works by Helen Cammock, William Kentridge's & The Centre of the Less Good Idea, Annette Messager, Rabih Mroué, Markus Schinwald, Marianna Simnett and Ania Soliman.
This exhibition presents works and pieces that could not be more topical: all of the works refer to the oppressive attitude to life since the beginning of the corona crisis. The poetic works were created either during the quarantine or in anticipation of the current events.
"This exhibition is only possible in this form at this precise moment. Sensitive insights into the current conditions of isolation and endangerment await our visitors. We are proud to be able to show this exhibition now – as a reflection of an unforgettable time," explains Thomas D. Trummer.
In Bregenz, Kentridge is showing the video work The Long Minute together with the collective from Johannesburg. The 20-minute film consists of contributions from artists* – including performance, theater, dance, image and text – who were originally invited to a festival in Johannesburg in the spring and are now being published under #lessgoodidea on Instagram. The video work will be presented to the public for the first time at Kunsthaus Bregenz. The work is "polyphonic and diverse," explains curator Bronwyn Lace.

Unvergessliche Zeit
05.06. until 30.08.2020
Kunsthaus Bregenz
Karl-Tizian-Platz
6900 Bregenz
www.kunsthaus-bregenz.at