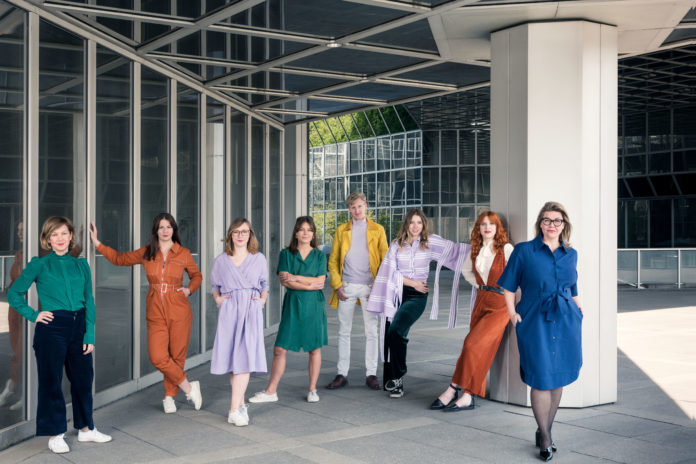 From 25.09. until 04.10.2020 
The Vienna Design Week is Austria's largest curated design festival. In the middle of autumn it shows that Vienna is a "City Full of Design". Overlooked corners of the city become the setting for design, critical as well as playful debate takes place, but also easily accessible mediation as well as professional discourse and the discovery of new perspectives on the objects that surround us.
The Vienna Design Week focuses on the diverse creative work that constitutes the qualities of the domestic design scene: product, furniture and industrial design, architecture, graphic and social design, as well as experimental and digital approaches. The festival works specifically to network local potential internationally, which is also reflected in the programme.
In addition to festival formats such as Passionswege and with a best-of exhibition, Stadtarbeit and Urban Food & Design, the Vienna Design Week focuses on current topics. A decisive addition to the festival programme are the contributions designed by the numerous programme partners. The Vienna Design Week team, which is made up of committed employees with different fields of knowledge and diverse approaches to design, conceives, curates and implements the festival under the direction of Lilli Hollein.
The Vienna Desin Week aims to show and discover design throughout Vienna, especially with the annually changing focus district. In 2020 this is the 12th district of Vienna, in short: Meidling. The mixture of areas with traditional structures and dynamically developing areas, of residential, transport and commercial use, of dense and loose development, make Meidling particularly suitable as a design laboratory.
Another heart of the festival is the festival headquarters, which will be located for 10 days in the Amtshaus in the Theresienbadgasse. On two floors with a total of 600m2, the festival this time focuses on the presentation of specially selected projects and curated formats. And finally, the theme of the guest country, which this year falls on Switzerland. Their design scene will be presented. Designers and contents are the special focus of the festival, Switzerland convinces with its stringent design culture.



Vienna Design Week
From 25.09. until 04.10.2020
various locations
www.viennadesignweek.at