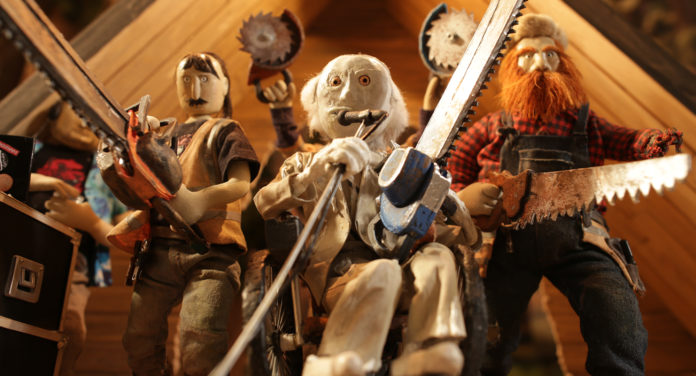 17. until 27.09.2020
The slash film festival will take place from 17th to 27th September 2020, but the festival originally planned for May had to be cancelled for known reasons. The organizers have now deliberately decided to hold it and to postpone it. This decision is based on a commitment to the locations where the slash film festival will be held. So Markus Keuschnigg, artistic director of the slash Filmfestival
"The slash film festival is not a content provider, but a living organism, which consists in almost equal parts of the films, the locations and the audience present there. We hope that all these elements will once again productively rub against each other this year, so that as many sparks as possible will fly, at which the passion for cinema can be rekindled. Slash lives!"
A crowdfunding campaign will be launched on June 26th. More information about this and the festival will follow as soon as possible.



UPDATE:


More Repetitions – More Locations: To compensate for the space limitations, the Slash Filmfestival has decided to show most of the films twice. This is made possible by a fourth venue: for the first time, the Slash Film Festival will not only show the Gartenbaukino, the Filmcasino and the METRO Kinokulturhaus, but also the harassing cinema.
Focus on Female Terror: This year again it is possible to show fantastic, current works by female filmmakers. Among them is the thriller THE RETURNED by Argentinean director Laura Casabé (AR 2019, OT: Los que vuelven) as well as two titles screened in cooperation with the CROSSING EUROPE Film Festival: the dark psychodrama PELIKANBLUT by Katrin Gebbe (DE/BG 2019) and SAINT MAUD, the equally disturbing and impressive feature film debut by British director Rose Glass (UK 2019).
Animation films: Another programme outlook leads into the world of fantastic animated film. The audience can look forward to THE OLD MAN MOVIE (EE 2019, OT: Vanamehe film, directors: Oskar Lehemaa, Mikk Mägi). In this completely crazy stop-motion adventure, there is nothing less threatening than the "lactocalypse" caused by an explosive cow udder. Also in the programme: SON OF THE WHITE MARE (HU 1981, OT: Fehérlófia, directed by Marcell Jankovics), a classic of surrealistic animated film that is almost culturally revered by fans.




Slash Filmfestival
17. until 27.09.2020
various locations
www.slashfilmfestival.com