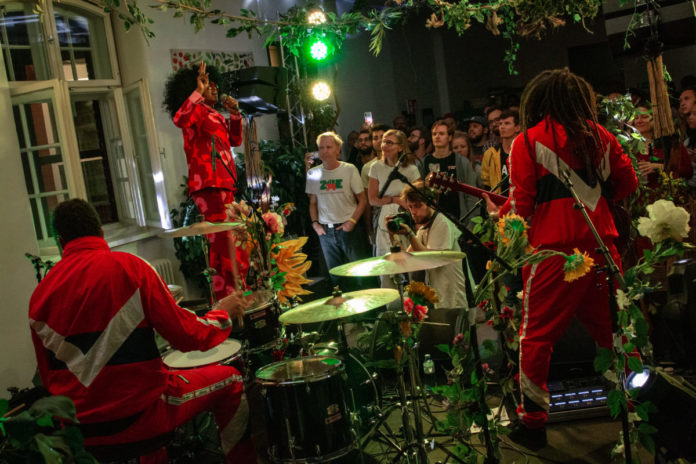 10. until 12.09.2020.


The good news is that the Waves Vienna 2020 is taking place. And in a hybrid form, i.e. analog and digital. The 10th edition of the Waves Vienna, like everything and everyone this year, has to adapt to the circumstances to be part of it. The festival is trying to transport festival atmosphere as best it can, to be a source of new music inspiration and furthermore a good networking platform and an exciting panel offer.
The decision has been made to stream, public viewing and various live elements. In detail this means that the concerts will be streamed. From 10 to 12 September 2020, around 70 acts will play on several channels. In addition, there will be the possibility of a public viewing at the WUK Hof, for which a seat can be reserved.
The diverse conference program will be held in several rooms of the WUK with free admission. International speakers will be connected via video conference. Participation is also possible via video conference, but there will also be a limited number of seats.
A YouTube playlist gives an insight into and a foretaste of this year's line up: www.youtube.com/playlist?list=PLL8LKLqgc7zEqaxQIvuJ88SXWzpv3LC1J
The host country this year is the United Kingdom, the motherland of pop music, and Ukraine will be the second focus country. Further details of the festival are still being worked on.



Waves Vienna
10. until 12.09.2020 
Various locations
www.wavesvienna.com