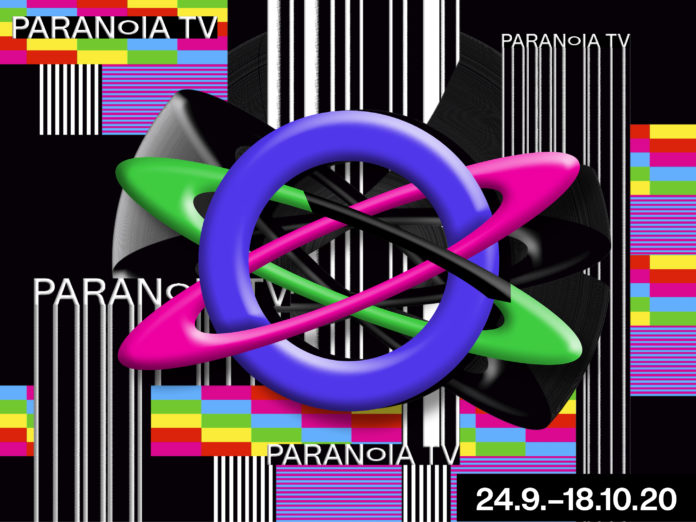 24.09. – 18.10.2020.


The styrian autumn collaborates through the autumn and invents itself as usual, anew
With three major collaborations, the steirischer Herbst starts its programme announcement for autumn 2020: at the beginning is the big Ö1 cooperation, which will accompany large parts of the Paranoia TV project. Together with the Forum Stadtpark, the steirischer Herbst organizes a conference for practical criticism – utopia, which deals with the necessity of utopian thinking after the pandemic. And finally Out of Joint – the literature festival in the Styrian Autumn, which is organised jointly with the Literaturhaus Graz. Participants here include Jonathan Coe, Lisz Hirn, Konrad Paul Liessmann, Robert Pfaller and Kathrin Röggla.
In addition, there is a broad and rich parallel programme that takes place in partner institutions and cultural facilities in Graz. Among the participants are Neue Galerie Graz, Institut für Kunst im öffentlichen Raum Steiermark with Catrin Bolt, Das Planetenparty Prinzip, esc medien kunst labor, Forum Stadtpark, Grazer Kunstverein, Grätzelinitiative Margaretenbad and many more. Also, for the second year in a row, the festival STUBENrein will take place as a festival within a festival.
A central project in 2020 is Paranoia TV, a television channel developed by steirischer Herbst, which is intended to pick up on the atmosphere of our time characterised by fear and uncertainty. Participating artists include Lawrence Abu Hamdan, Akinbode Akinbiyi, Jérôme Bel, Neïl Beloufa, Christian von Borries, Sergey Bratkov, Alexander Chernyshkov, Pauline Curnier Jardin, Vadim Fishkin, Dani Gal, Thomas Geiger, Gelitin, Lulu Obermayer, Ahmet Öğüt, Diederik Peeters, Joanna Piotrowska, Alexandra Pirici & Jonas Lund, Hendrik Quast & Maika Knoblich, Judy Radul, Joanna Rajkowska and Robert Yerachmiel Sniderman, Roee Rosen, Susanne Sachsse / Marc Siegel / Xiu Xiu (Jamie Stewart). There will also be discussion panels with Herwig G. Höller, Srećko Horvat, Adam Kleinman, Milo Rau and Hito Steyerl.
The full programme is available from the end of August.



steirischer Herbst 2020
24.09. – 18.10.2020
Various Locations
www.steirischerherbst.at 


More about Paranoia TV