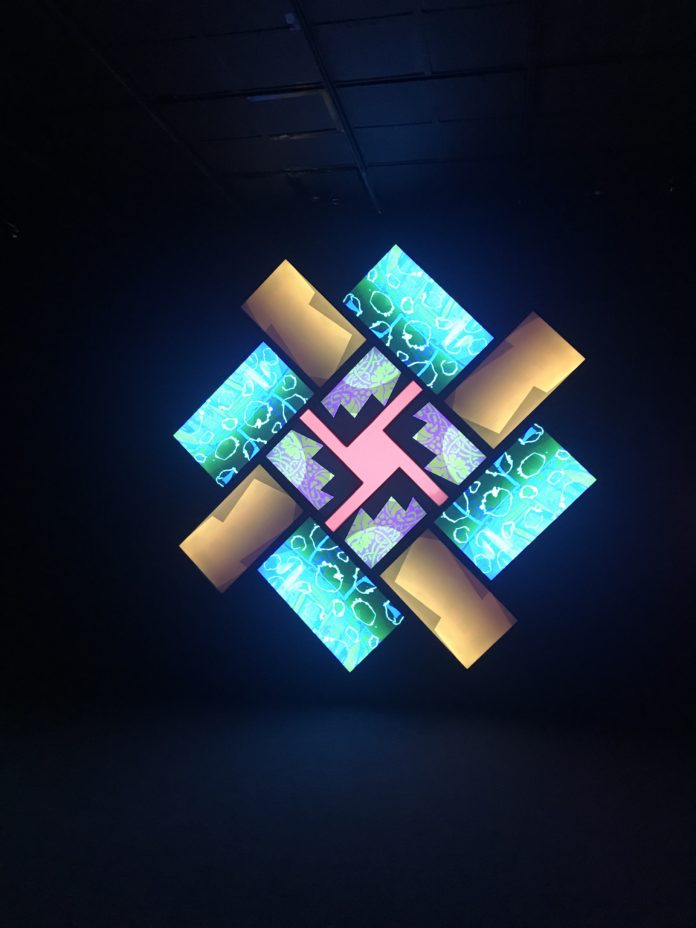 New date: 04. – 08.08.2021


This year's Elevate Festival presents a festival version adapted to the circumstances under the motto "Momentum". Stimulating art, talks and discussions are still at the heart of the festival's activities – as is a sophisticated music program, this year featuring, among others, the exceptional artist Brian Eno. His installation "77 Million Paintings" has been specially adapted for the Dom im Berg and will be on display there as an installation / exhibition lasting several weeks. The rest of the music program is adapted to the circumstances and focuses this year on selective concert formats.
"77 Million Paintings" was conceived by Eno in 2006 as visual music and is a constantly evolving landscape of sound and images. The installation was already on display on the sails of the Sydney Opera House in 2009. For the Elevate Festival, a specific and expansive 3D sound adaptation will be realized, incorporating the Ambasonic sound system of the Dom im Berg. Also already confirmed is a concert with Swedish musician Anna von Hauswolff in the Graz Cathedral.
Due to the Covid-19 situation, this year's festival will take place in a condensed form and partly with live broadcasts. The exact music, art and discourse program will be announced by the organizers at the end of January.


Elevate Festival "Momentum" 2021
New date: 04. – 08.08.2021
various locations
Graz
www.elevate.at