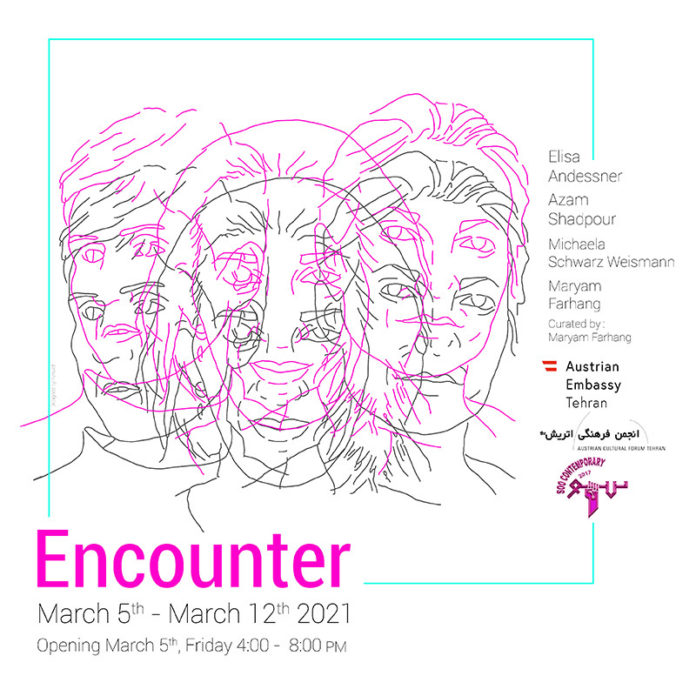 05.03. – 05.04.2021.


The Austrian Cultural Forum in Tehran, in cooperation with Soo Gallery in Tehran, presents an online & presence exhibition titled "Encounter". On the occasion of International Women's Day in March, the group exhibition ties in with the female view of the self. Facing the female self in the intimacy of a private space to express feelings and emotions is the central theme. In this intercultural, hybrid exhibition project, four female artists find their own creative expression in an encounter with the "self."
On the occasion of this year's International Women's Day, the selected Austrian artists Michaela Schwarz-Weismann, Elisa Andessner and the Iranian artists Maryam Farhang, Azam Shadpour interact with each other across cultural borders and artistic media (photography, visual arts, video installation). The group exhibition is curated by Maryam Farhang, visual artist.

Encounter
05.03. – 05.04.2021 Online Ausstellung
05.03. – 12.03.2021 Präsenz Ausstellung
https://www.bmeia.gv.at/kf-teheran/