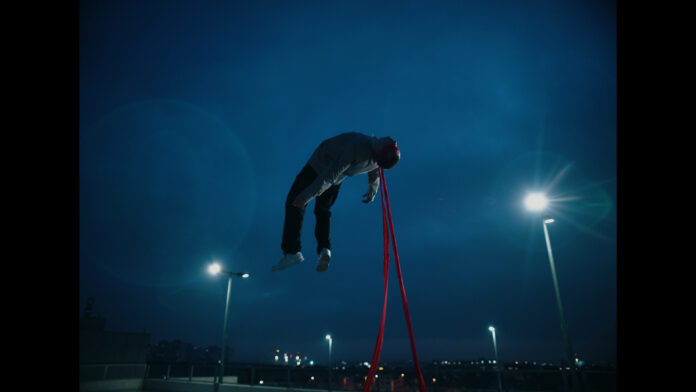 VIENNA SHORTS: 27.05. – 01.06.2021.

THIS IS SHORT: 01.04. – 30.06.2021


After last year's hybrid festival experience, Vienna Shorts decided to found an online platform in union with three other renowned festivals, which will centrally show all festival programs: THIS IS SHORT. For this year, they still hope for possibilities in the real world: Vienna Shorts is scheduled to take place in domestic cinemas at the end of May to the beginning of June in 2021.
Together with the International Short Film Festival in Oberhausen, the Go Short Festival in Nijmegen and the Short Waves Festival in Poznan, the joint short film network ESFN was launched. On April 01, 2021, the stream will start on the online portal www.thisisshort.com: the respective content of the festivals will be shown, as well as new joint content that will only be accessible on this platform.
At the heart of the new joint festival experience, which will make several hundred high-caliber short films available over three months, is the NEW POINT OF VIEW online competition, which focuses on films that are particularly suited for presentation online. Other joint activities include specially thematically curated film programs, a coordinated look back at the highlights of past decades, and selected programs from European festivals.
With NEW POINT OF VIEW, a new competition provides a fresh perspective. 23 films from 20 countries will be shown in the European Online Competition, which deliberately focuses on presentation in a digital context or on an exploration of online culture. All films are jointly selected by the four festivals of the European Short Film Network ESFN and will be available on THIS IS SHORT for 84 hours each, starting April 01.
THIS IS SHORT is operated by the network as a festival portal and provides access to new content as well as the online presences of the four festivals. In the jointly selected competition, a jury of four and the audience will decide on the 8,000 EURO prize money.
The award ceremony will take place after the fourth festival on June 21, 2021, online of course. THIS IS SHORT is active from April 01 to June 30 and shows around 300 short films in six categories. Festival passes are available online.
UPDATE: The festival Vienna Shorts becomes hybrid! With about 20 film programs "on site" as well as about 200 additional films and industry offerings online at thisishort.com. The Gartenbaukino is currently being rebuilt, so the festival will open in the open air on May 27: at Karmelitermarkt in cooperation with the partners from VOLXkino.


VIENNA SHORTS
27.05. – 01.06.2021
various locations
THIS IS SHORT
01.04. – 30.06.2021
www.thisisshort.com