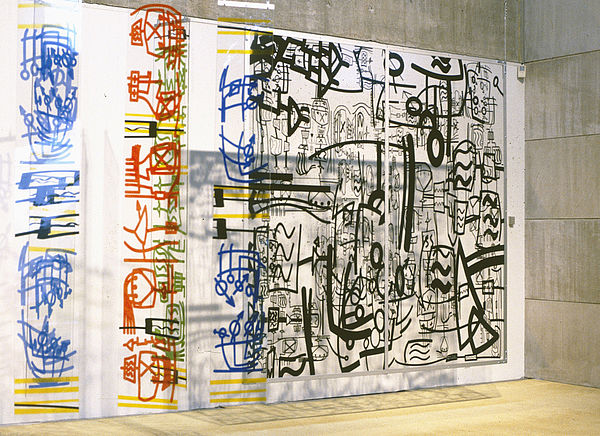 03.07. – 13.02.2022.
From pianist, to whom John Cage in particular liked to entrust his works, to composer and pioneer of electronic and experimental music, to co-founder of mixed media art. All this unites in the person of David Tudor.
The founder of the collective Composers Inside Electronics soon left the classical pianist's life and turned to exceptional musicians like John Cage. Tudor's fondness for collaboration was expressed in his works themselves and in his working methods with fellow artists of all genres. Many of his works required the combination of images, light, lasers, dance, and television. Thus he established collaborations with visual artists, including, for example, Robert Rauschenberg.
Beginning in the 1960s, Tudor made a transition to composer/performer and live electronic artist. And so from then on his works are located between composition, performance, object art and installation.
The Museum der Moderne in Salzburg is now dedicating a personal exhibition to him, in which a selection of his collaborative works, archive material, and video and audio recordings can be seen and heard.
David Tudor "Teasing Chaos"
03.07. – 09.01.2022
Museum der Moderne
Mönchsberg 32
5020 Salzburg
https://www.museumdermoderne.at/en/exhibitions-events/detail/teasing-chaos-david-tudor/