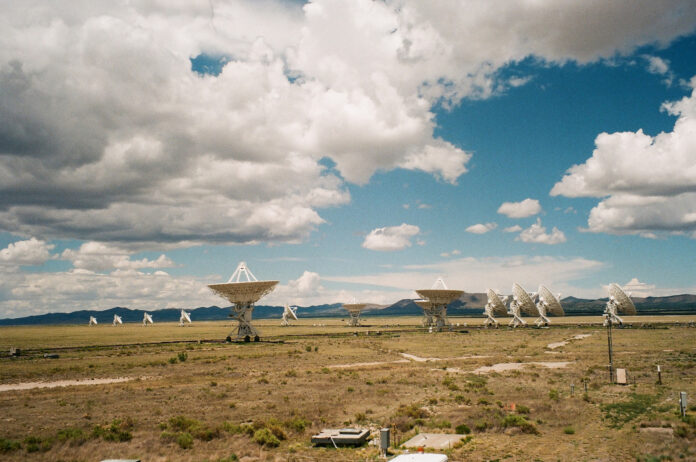 17.07. – 05.09.2021.
Examine reality and find reality!
In her video works Anna Jermolaewa traces the supposedly stable dimensions of our reality.
About the exhibition titled "JOE" the artist herself writes: "For my solo exhibition at Bregenz Magazin4 this summer I would like to explore, among other things, Vorarlberg textiles for Nigeria. The exhibition will consist of a large textile work made of African Lace fabrics as well as a film about production, processing and wearing on site in Nigeria. One part of the film about the production I will film myself in Lustenau.
The second part of the film about the processing and about the people, who wear the clothes in Nigeria, I will commission to a Nollywood film production. This is being done with great support from field office in Lagos."
Born in St. Petersburg and moved to Vienna for political reasons, the profound search for truth in reality is a central element in Jermolaeva's works. Since 2018, she has been a professor of experimental design at the Kunstuni Linz.
At Magazin4, she is now represented for the second time after 2002 with this summer exhibition.
Anna Jermolaewa: JOE
17.07. – 05.09.2021
Magazin4
Kultur Bregenz
Bergmannstraße 6
6900 Bregenz
https://www.bregenz.gv.at/kultur/magazin-4/programm/anna-jermolaewa/