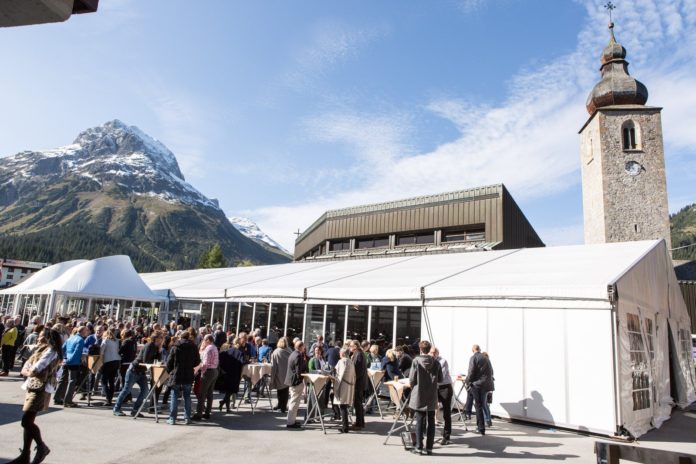 22. – 26.09.2021.
Pretend! Is fake the same as fiction? And isn't every thought a fiction?
If Descartes still irretrievably stated, "I think, therefore I am," nowadays one may already ask, "Who is this I?" And who is it that thinks?
The Philosophicum Lech, postponed from last year to this year, is dedicated to the power of fiction.
And again Konrad Paul Liessmann invites renowned guests to Lech.
The power of fiction!
One may recall the allegory of the cave. Do we perceive the world as it is or as it appears to us? What are the facts? What is the fiction? After all, we live in a highly illusionary time, where the reality that the screen draws has more importance than the true nature that is being destroyed.
As if!
By means of stories man tries to explain the world to himself. This starts where the understanding ends, which could explain the events. Caught in the matrix nobody knows any more what is true and what is illusion!
The philophical-literary eve with Michael Köhlmeier illuminates "How one can deceive oneself". This will be followed by discussion rounds and philosophical lectures on the subject of fiction, deception and reality.
The supporting program includes the awarding of the Tractatus, the essay prize of the Philosophicum Lech and the concert "South America meets Europe".
The exact program can be found here: www.philosophicum.com/symposium-2021/programm
Philosophicum Lech
22. – 26.09.2021
various locations