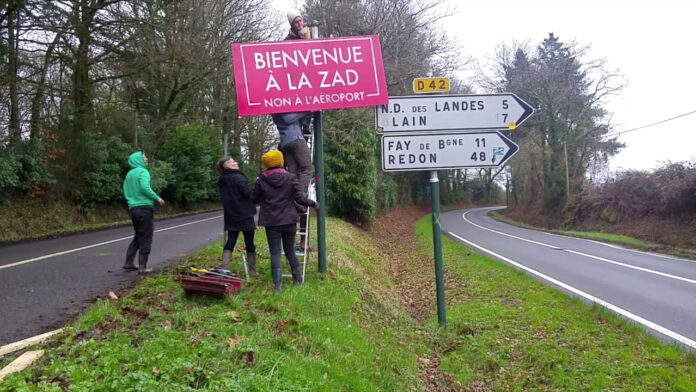 26.08. – 21.11.2021.
Es brennen die Wälder! Es brennThe forests are on fire! It burns! It burns!
Oliver Ressler is an artist, who has been consistently dealing with the burning questions of this world for a long time.

The question of the environmental protection, so one should name it exactly and not climate protection, is probably one of the most burning of our days! Politics is not really helpful in these matters. In the same breath, the climate emergency is declared and soil-sealing, environmentally damaging projects are approved.

At frei_raum Q21, Oliver Ressler is now curating an exhibition, for which he has invited artists and artist groups, including Tiago de Aragão (BRA), Francisco Huichaqueo (Mapuche Nation/CHL), Gilbert Kills Pretty Enemy III (Hunkpapa Lakota of the Standing Rock Sioux Tribe/USA), Kathy Jetn̄il-Kijiner & Aka Niviâna (MHL/GRL), Laboratory of Insurrectionary Imagination (FRA), and Tools for Action (HUN/NLD). These artists refuse to be pushed underground with their burning issues and develop their artworks in dialogue with the climate justice movement.

They perform "Overground Resistance"!
Overground Resistance
26.08. – 21.11.2021
frei_raum Q21 exhibition space
Museumsquartier
Museumsplatz 1
1070 Wien
www.q21.at
www.mqw.at