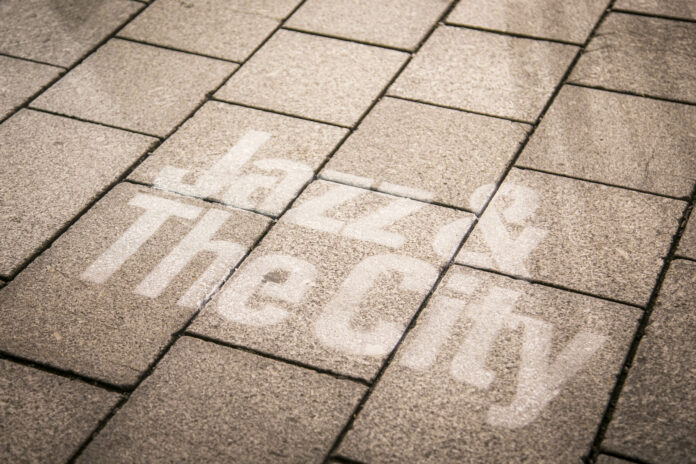 14. – 17.10.2021.
Improvisation! Improve the World!
"If not now, when?" asks Tina Heine, artistic director of the Salzburg Festival. For more than 20 years, Salzburg's city center has been filled with jazz sounds with free admission.
Improvisation is in the foreground. Together with the approximately 150 participating artists, the director has developed a festival concept that includes flexible formats for responding quickly to current situations and making the program possible.
Among them are blind-date concerts, in which neither the musicians know who they are playing with nor the visitors know who they are going to see and hear.
Or open houses, quasi artists' shared flats, which invite visitors from 8 p.m. to midnight with their own dramaturgy.
In-between spaces lend themselves to pop-up concerts and hidden tracks walks.
Among the various venues is an outdoor stage at Residenzplatz.
The entire program, including that for children and young people, can be found on the festival app and the festival homepage.
Line-up Status September 2021:
Nils Petter Molvaer | Acoustic Unity | Hütte | Training | Paul Frick – Zeitknick | David Helbock – The New Cool | Deadeye | Nils Wogram Nostalgia Trio | Charly Hübner & Ensemble Resonanz | How Noisy Are The Rooms? | Julia Hülsmann | Theo Ceccaldi | Kalle Kalima | Angelika Niscier BTHVN Six | Dell Lillinger Westergaard |    Tirap | Random Control feat. Yasmin Hafdeh | Volker Goetze & Ali Boulo Santo Cissoko | Lucia Cadotsch | Café Drechsler | Dhalgren | Almut Kühne | Pascal Schumacher | Kit Downes | POTPOURI Urban Dance Crew | Alejandro Moreno | Ensemble Resonanz & Derya Yildirim | La Flecha Negra | Florian Weber | Chanda Rule | Max Andrzejewski´s Hütteand many more!
Jazz & the City: Blind Date mit der Stadt
14. – 17.10.2021
various locations
Salzburg City
5020 Salzburg
www.salzburgjazz.com