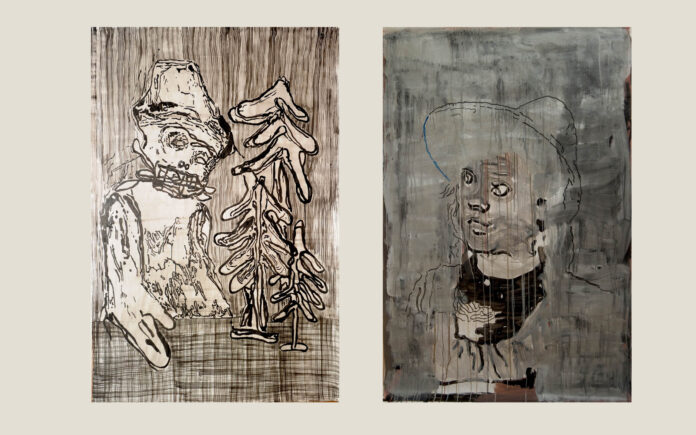 17.09. – 30.10.2021.

The brothers Christoph and Markus Getzner have been working together for more than ten years. During this time, they have developed works of great independence, which largely elude clear localization in the discourses of contemporary art.
One of the brothers – Christoph Getzner – is a member of the cathedral construction team at St. Stephen's Cathedral in Vienna, and is therefore completely immersed in the "vita activa"; the other – Markus Getzner – is a monk in a Buddhist monastery on Lake Geneva, and has devoted himself entirely to the "vita contemplativa". Several times a year the two brothers come together to work and create drawings, sculptures, objects and installations of great originality.



Christoph & Markus Getzner
17.09. – 30.10.2021
Galerie allerArt
Raiffeisenplatz 1
6700 Bludenz