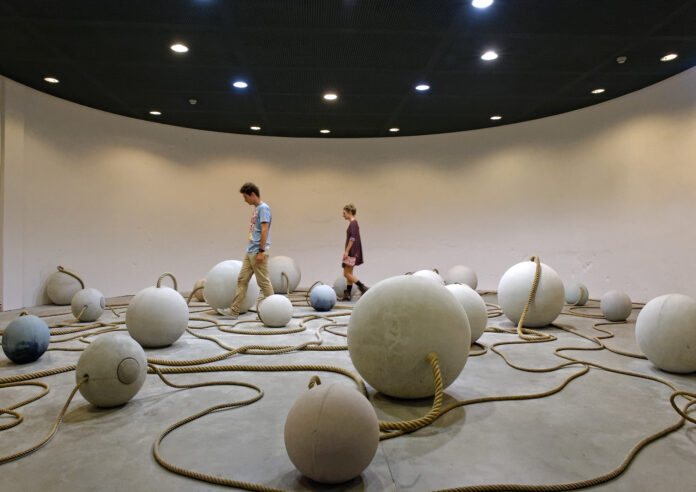 23.10.21 – 06.03.2022.


During the lockdown, you do not have to miss out on the cultural offerings at Kunsthaus Bregenz.
The current exhibition is presented in videos with the artist Otobong Nkanga – the teaser, an artist talk and a mediation film.
Otobong Nkanga's artistic practice encompasses tapestry, drawing, photography, video, and performance. Some of her soft-looking images resemble large-scale tapestries, while others look like scientific illustrations. Her themes are the sustainable use of resources, the global movement of goods, and the meaning and consequences of land grabbing. In her work, she relates the identity and colonial history of a region to the experiences of the body.
Thus, historical experiences become physically tangible in Nkanga's performances, while the interdependencies of land, inhabitants, and natural resources become vivid in her works on paper. She subjects the use of natural resources and their associated ideal and potential value to cultural analysis, often using the body and language.
Otobong Nkanga
23.10.21 – 06.03.2022
Kunsthaus Bregenz
Karl-Tizian-Platz
Postfach 45
6901 Bregenz
www.kunsthaus-bregenz.at