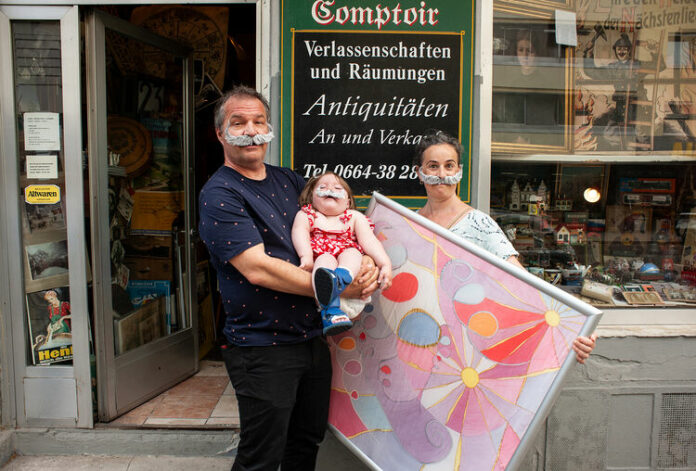 Avantgarde for All! The steirischer herbst clears out its best pieces.
Ekaterina Degot, the artistic director of steirischer herbst, is going "radically outside" with this year's festival program, as she says. Public space has always played an important role at steirischer herbst. Even when it was founded more than 50 years ago, the festival posters of the time caused heated discussions in public places. However, Degot also understands the opening up of steirischer herbst proclaimed by her as a search for a way out: out of the institutional art bubble and at the same time out of the various lockdowns.
"The Way Out" is the motto of this year's festival. The avant-garde has often only reached an elite circle of viewers, Degot states, and has remained inaccessible to the majority of the population. She wants to counter this with a tightly woven network of commissioned productions by artists and art collectives, with which steirischer herbst will occupy the public space of Graz.
A light installation on the station forecourt by Marinella Senatore becomes the gateway to the festival. In Esperanto Square, Thomas Hirschhorn pays tribute to the life and thought of philosopher Simone Weil in the form of a "spontaneous people's monument," in which he tries to involve the population in the erection in a similar way to the spontaneous laying down of mementos and objects of reference in front of Buckingham Palace after the death of Lady Di, for example.
"Oh you my dirty radish, I love you."
The Graz-based artist collective G.R.A.M. collects the "visual garbage of the fun society" and processes it in a performance by fan-powered skydancers who will "dance" to the song "Radieschen" (Radish) by Rainer Binder-Kriegelstein in front of the Graz Kunsthaus.
The performances of Estonian artist Flo Kaseauru deal with questions of security and order in public space. With a team of 12 performers in uniforms with exaggerated headgear reminiscent of the Graz order guards, she spreads creative chaos while making repressive structures in public space visible.
"Stop the Shopapocalypse" proclaims Reverend Billy (aka William C. Talen) in the name of his Church of Stop Shopping in Graz's Joanneum district.
With her program, Degot seeks to build a bridge to the city and its people with a good dose of wit and irony. At the same time, many of Graz's cultural institutions, which have carried the program of steirischer herbst for decades, are assigned a place on the periphery in the so-called "parallel program" in a subtle semantic demarcation. Whether there is also a way out of this conundrum, "The Way Out" will hopefully show.
steirischer herbst 2021
09.09. – 10.10.2021
www.steirischerherbst.at