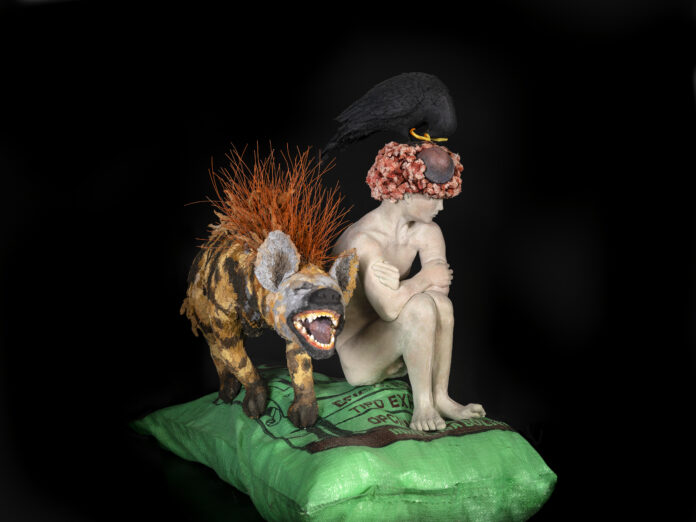 01. – 16.10.2021.
 "The ghosts I called / I won't get rid of now".
Looking back at recent human history, there are quite a few events to which this ambiguous line from Goethe's Sorcerer's Apprentice applies. Ines Doujaks has been dealing in her artistic work for three decades not only with gender roles, but also with racism, colonialism and exploitation of the earth.
In her multimedia practice, Doujak works through photography, performance, film, installation, and sculpture to explore political theories. In meticulous research, she treats motifs of cultural history and colonial history in the tradition of carnival and masquerade.
Curated by the collective WHW – What, How & for Whom, the exhibition at Kunsthalle Wien shows the work of Ines Doujak as an artist, but also as an archivist, researcher and collector.
Ines Doujak: Geistervölker
01. – 16.10.2021
Kunsthalle Wien
Museumsquartier
Museumsplatz 1
1070 Wien
www.kunsthallewien.at