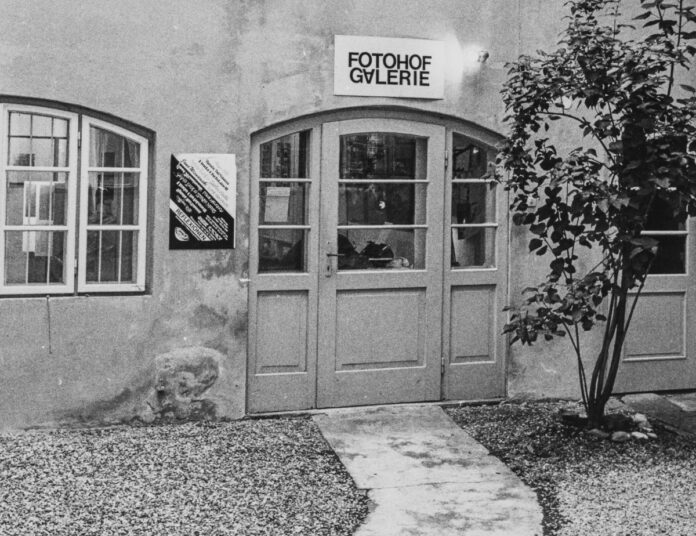 23.11.2021 – 22.01.2022.
Anniversary! It is celebrated! In retrospect, one recognizes the creativity of a time.
With pictures, documents and artifacts the gallery FOTOHOF closes its 40th anniversary year and shows in this exhibition a selected work of art representative for each exhibition year.
It offers not only a comprehensive view of the exhibition activity starting from the small backyard gallery to an internationally renowned center for photography. It also illustrates the development of the medium of photography itself over 40 years.
The participating artists bear witness to history and at the same time offer a glimpse of what is to come!
As a medium of documentation, the document database developed in the anniversary year is presented to the public.
In addition to the artworks, the exhibition includes invitation cards and posters from 400 exhibitions.
Bilder, Dokumente, Artefakte: 40 Jahre FOTOHOF
23.11.2021 – 22.01.2022
Fotohof
Inge-Morath-Platz 1-3
5020 Salzburg
www.fotohof.net