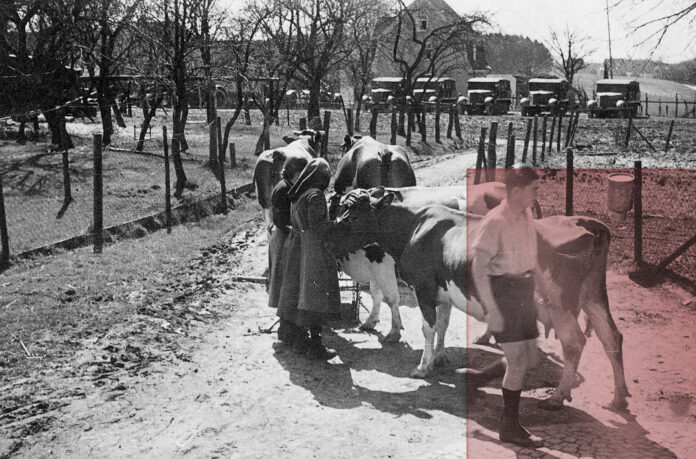 13.12.2021 – 27.02.2022.
The picture is not objective. It is always a picture from a certain point of view!
The photo artist Sandra Schäfer goes on a search for traces in the Westerwald. There her own family history meets the story August Sander tells about this landscape with his photographs.
Now it is no longer innocent and neutral, but a landscape contaminated by photographic representation. Rural life becomes an image and is stripped of its reality.
At Camera Austria, photographs and the video work "Heimsuchung" by the artist can be seen, which deal with the reality and image of a landscape, a history.
Sandra Schäfer: Kontaminierte Landschaften (Contaminated Landscapes)
13.12.2021 – 27.02.2022
Camera Austria
Lendkai 2
8020 Graz
www.camera-austria.at