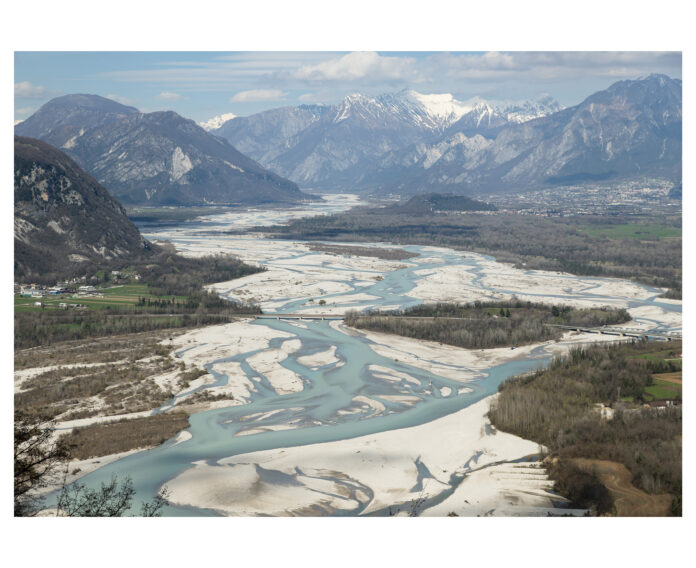 04.02. – 17.03.2022.
Photography is both a means and an opportunity to understand the world.
Since the invention of the medium, photography has also served as a scientific method of knowledge. On expeditions into unknown terrain, the photograph was used to provide visual evidence. Photographs of cities, countries, and bodies of water bore witness to the world and were used to document (and judge) what was foreign.
However, photographs are always also a subjective and consciously set section of reality, a mere approximation of reality – for example, of a city, country or river.
The title of the exhibition brings to mind the knowledge and word game of the same name, in which a city, a country and a river must be written down as quickly as possible to a given letter. The word is enough, no further information about the places is necessary.
Quite in contrast to this, the artists in the exhibition deal with a place in depth and over a longer period of time. Driven by a keen interest in understanding and communicating, the participating artists bring subjective, multi-layered photographic investigations of place to the exhibition.
Stadt Land Fluss: (City Land River: Photographic Investigations of Places)
04.02. – 17.03.2022
Bildraum Bodensee
Seestraße 5
6900 Bregenz
www.bildrecht.at/bildraum/bildraum-bodensee