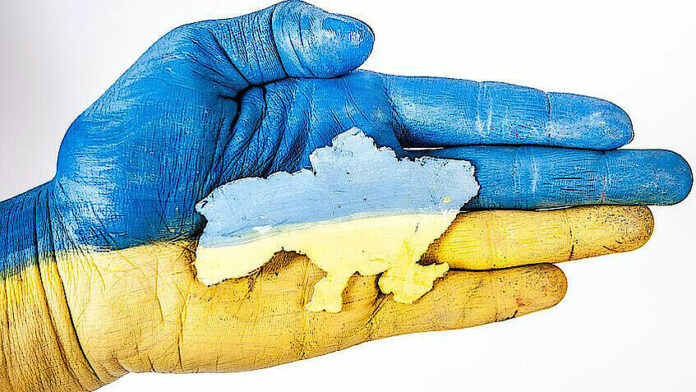 Law, and in particular international law, is a cultural achievement of mankind.
It creates the foundation on which people have the possibility, at least in principle, to live in peace, security and human dignity.
And it gives us the opportunity, within recognized sovereign states, to shape the political framework in which freedom of thought, opinion, religion and speech can be upheld, privacy is protected and we can develop freely as human beings:
In philosophy, cuisine, architecture, art, love, literature, music, fashion or elsewhere.
It creates the framework for us to travel safely and to explore other cultures and be inspired by them. In short: that we humans can enrich and give gifts to one another.
With these cultural achievements, we have overcome barbarism, where violence and fear reign. We have created cultures that seem to us worthy of protection, to which we pay respect, and have shaped a framework in which criticism, dissenting opinions and other perspectives are not seen as a threat to power but as an impulse for creative development and progress.
Those who willfully violate fundamental principles of international law attack the minimal foundation on which this coexistence is possible in the first place for the development of people and cultures on earth.
The lonely decision of Vladimir Putin and his vassals to abandon this common foundation is causing thousands of innocent victims, trauma to millions, and destruction of entire cities along with valuable cultural heritage.
But it has also brought about something else; a new self-assurance: that solidarity with people in need is a duty. That freedom of thought and cultural identity cannot be destroyed by bombs.
Putin's war makes us aware that Europe's true source of strength is its culture. A culture that stands on the shoulders of Greco-Roman philosophy. In which democracy has its roots. From which the Enlightenment and our modern understanding of human rights have spread around the world.
In the Austrian cultural scene and all over the world, Putin's attack has triggered a broad debate. A debate about humanity itself.
On the part of the CREATIVE AUSTRIA editorial staff, we try to give an overview of the current state of this discussion and the contributions from the Austrian cultural scene with the following link list (editorial status 3.3.2022), which we will continue to update on our homepage.
Hansjürgen Schmölzer
Editor-in-Chief
Contributions of Austrian Art Institutions to the Ukraine War
The federal theaters publish a joint appeal for peace and light up the houses in the national colors of Ukraine!
The outer castle gate is illuminated in the Ukrainian national colors.
The wall behind the Russian Monument in Vienna is painted blue-yellow.
IG Kultur Österreich: Solidarity statement
igkultur.at/politik/unsere-solidaritaet-gilt-der-ukraine
Ein Gedicht geht durch die Welt / A poem goes through the world
www.lojzewieser.net/
PEN-Club Austria/PEN International: Open Letter
pen-international.org/news/nobel-laureates-writers-and-artists-worldwide-condemn-russias-invasion-of-ukraine
Theater an der Wien: Solidarity statement
www.theater-wien.at/de/ueber-uns/aktuelles/1062/Anteilnahme-und-Solidaritaet-mit-den-Menschen-in-der-Ukraine
ÖÄD – Agentur für Bildung und Internationalisierung: Solidarity statement
oead.at/de/der-oead/informationen-zur-ukraine#c47527
ÖAW – Österreichische Akademie der Wissenschaften: Solidarity action
www.oeaw.ac.at/news/oeaw-setzt-zeichen-der-solidaritaet-mit-ukraine-1
VIENNA
Stadtkino Wien: Charity Event – Cinema screening of Donbass with free admission and appeal for donations to Ukraine.
stadtkinowien.at/news/773/
Konzerthaus and BMEIA: Vienna Musicians for the Ukraine – Charity concert at 10.03.2022
austriakulturdigital.at/2022/03/03/wiener-musikerinnen-fuer-die-ukraine-konzerthaus-und-bmeia/
Charity concert of the Vienna Boys' Choir together with three other choirs with appeal for donations
www.sn.at/kultur/musik/wiener-saengerknaben-sammeln-bei-konzert-fuer-die-ukraine-117827623
University of Applied Arts Vienna: Help Offers
www.dieangewandte.at/hilfsangebote_ukraine
Peace Artwork by Martin Grandits
www.ots.at/presseaussendung/OTS_20220225_OTS0134/krieg-in-der-ukraine-kuenstler-martin-grandits-gestaltet-europas-groesstes-friedenszeichen-bild
Israelite religious community: Help Offers
www.ikg-wien.at/nachrichten/hilfe-fuer-die-menschen-in-der-ukraine
Wiener Staatsoper: Solidarity statement
www.wiener-staatsoper.at/die-staatsoper/medien/detail/news/anteilnahme-und-solidaritaet-mit-den-menschen-in-der-ukraine/
University of Music and Performing Arts: Statement des Rektorats
www.mdw.ac.at/statementukraine/
Volksoper: Solidarity statement
volksoper.at/volksoper_wien/information/news_neuigkeiten/Statement_zum_Ukraine_Krieg.php
Music and Art Private University of the City of Vienna: Solidarity statement
muk.ac.at/artikel/die-muk-ist-solidarisch-mit-der-ukraine.html
Academy of Fine Arts Vienna: Solidarity statement
www.akbild.ac.at/Portal/universitaet/news/statement-zur-situation-in-der-ukraine
University of Vienna: Stand with Ukrain
www.univie.ac.at/
University of Vienna – Institute of Eastern European History: Solidarity statement
iog.univie.ac.at/newsevents/einzelansicht/news/statement-des-instituts-fuer-osteuropaeische-geschichte-zum-krieg-in-der-ukraine-1/?tx_news_pi1%5Bcontroller%5D=News&tx_news_pi1%5Baction%5D=detail&cHash=4297200c7cf5c33e726047587c0ce89c
Museumquartier Wien: Artists for Ukraine – Solidarity Action
www.mqw.at/presse/mq-artists-for-ukraine-solidaritaetsaktion-fuer-die-ukraine
LINZ
IFK University of Art Linz: Solidarity statement
www.ifk.ac.at/index.php/home.html
Brucknerhaus Linz: Solidarity statement
www.brucknerhaus.at/
GRAZ
KUG – University of Music and Performing Arts, Graz: Charity Concerts and Events
www.kug.ac.at/news-detail/news/kug-benefizveranstaltungen-fuerdieukraine1/?tx_news_pi1%5Bcontroller%5D=News&tx_news_pi1%5Baction%5D=detail&cHash=9e8097aa29bd6c7e8ce2bbf0c6fa6ace
Manuskripte – Reading in the open air – Reading for Ukraine
www.facebook.com/manuskripte-199460884933/?ref=page_internal
KUG – University of Music and Performing Arts, Graz: Solidarity statement
www.kug.ac.at/news-detail/news/solidaritaet-mit-der-ukraine/?tx_news_pi1%5Bcontroller%5D=News&tx_news_pi1%5Baction%5D=detail&cHash=43ce7a8267929628520244bb5f88b33c
TU Graz: Solidarity statement
www.tugraz.at/tu-graz/services/news-stories/tu-graz-news/einzelansicht/article/solidaritaet-mit-der-ukraine/
Kunsthaus Graz: Action in Public Space
www.museum-joanneum.at/kunsthaus-graz/bix-medienfassade/projekte/events/event/11353/no-war
Salzburg
Mozarteum: Charity Concert
www.moz.ac.at
Arge Salzburg: Donation campaign
www.argekultur.at
Salzburger Festspiele: Solidarity statement
www.salzburgerfestspiele.at/blog/stellungnahme-zum-krieg-in-der-ukraine
Vorarlberg
Bregenzer Festspiele: Solidarity statement
pressefoyer.at/de/solidaritaet-mit-der-ukraine_20220301
Theater am Saumarkt: Solidarity statment
www.saumarkt.at/program_sm/unsere-solidarit%C3%A4t-gilt-der-ukraine