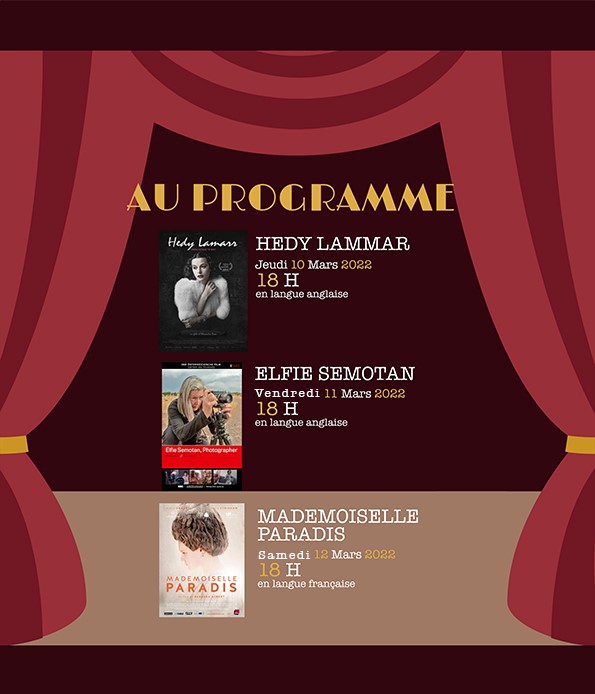 10. – 12.03.2022.
Film days to and about Austrian women, video reading Hilde SPIEL and opening of the exhibition "KALLIOPE"!
With the film series in the cultural center AGORA in Tunis- La Marsa, attention is drawn to three remarkable Austrian women.
Elfie Semotan is the "Grande Dame" of Austrian photography. For more than half a century she has worked at the intersection of art, fashion and advertising photography.
Hedy Lammar became a Hollywood star after beginning her film career in Austria beginning in the late 1930s. She was also an outstanding inventor: she developed the radio control system for torpedoes during World War II in the service of the U.S. Navy and the Allies.
The 18-year-old Maria Theresia Paradis is a highly gifted pianist – even though she has been blind since early childhood. The doctor Franz Anton Mesmer, famous for his novel methods but also very controversial, is supposed to give her back her sight.
Austrian women who made history!
10. – 12.03.2022
Austrian Embassy Tunis
Kulturzentrum AGORA
Tunis- La Marsa
https://austriakulturdigital.at/2022/03/03/oesterreichische-frauen-die-geschichte-machten-botschaft-tunis/