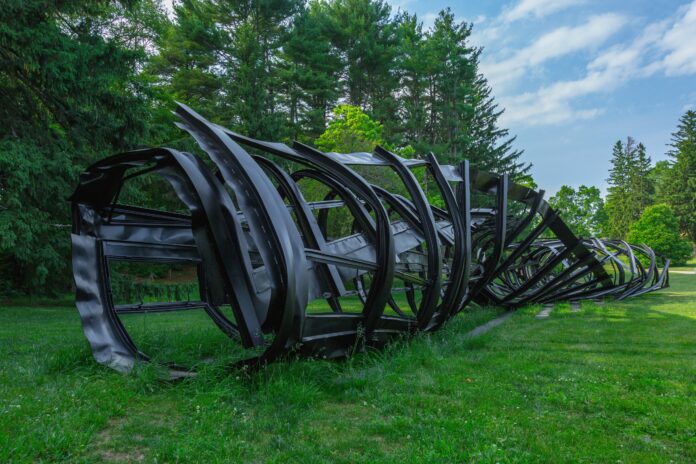 17.06. – 30.10.2022.
Familiar and yet strange!
Monika Sosnowska's expansive installations achieve an aesthetic peculiarity in the institutional art context by manipulating and deforming building materials such as steel girders, concrete and pipes. Sosnowska appropriates the characteristics of the materials by bending, tugging, stretching and breaking their function ad absurdum after they have been manufactured.
Sosnowska's artistic work reflects her preoccupation with architecture and its constituent elements, but also with the irritation of our daily experience and perception.
She develops a very individual, in the best sense recognisable and reproducible formal language whose core elements address and thematise tendencies of Polish Constructivism of the 1930s, international phenomena of minimalist and conceptual art of the 1950s and 1960s as well as the modernist architecture of Eastern Europe in their contrasts and contradictions. Buildings are understood as places of experience, places of memory – with all their historical, political, psychological and anthropological markings inflicted on architecture over time.
Monika Sosnowska
17.06. – 30.10.2022
Kunstraum Dornbirn
Jahngasse 9
6850 Dornbirn
www.kunstraumdornbirn.at