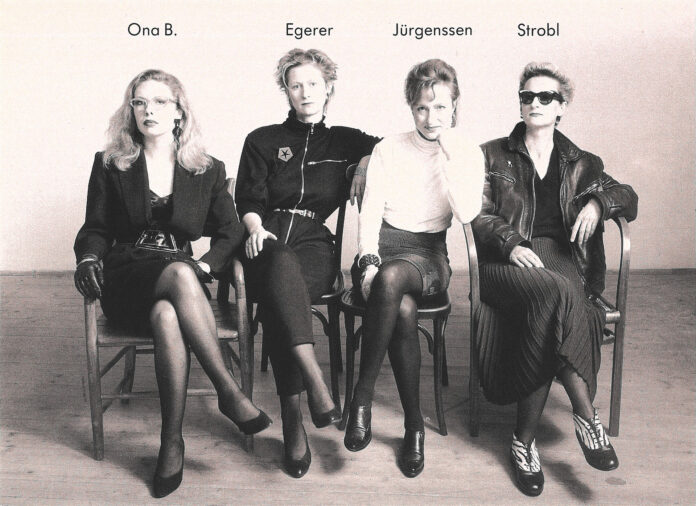 11.06. – 04.09.2022.
Inszenierung von Kritik an Kunst, Politik und Gesellschaft!
Invitations, postcards, stamps, small letters and editions of all kinds – for the artistic practice of the artists' collective DIE DAMEN, they were both a central component of actions and their starting point.
From the first postcard in 1988, which presented "The four new members of the First Viennese Men's Singing Society," to the beer mat – the last collaboration to date in 2013 – they were always everyday forms of communication that satirized the mechanisms of the art business in a combination of self-staging performance and photo series, as well as with a great deal of wit and irony, and could be read as a critical-feminist commentary on art, politics, and society.
The exhibition takes a collection of ephemera and multiples by DIE DAMEN acquired through the Generali Foundation Collection as its point of departure in order to elaborate this interlocking of performance, staged photography, and printed matter and to take a look at DIE DAMEN's approach at the interface between fine art, fashion, communication design, and advertising.
Die Damen
11.06. – 04.09.2022
Museum der Moderne Salzburg
Rupertinum
Wiener-Philharmoniker-Gasse 9
5020 Salzburg
www.museumdermoderne.at/de/ausstellungen-veranstaltungen/detail/die-damen/