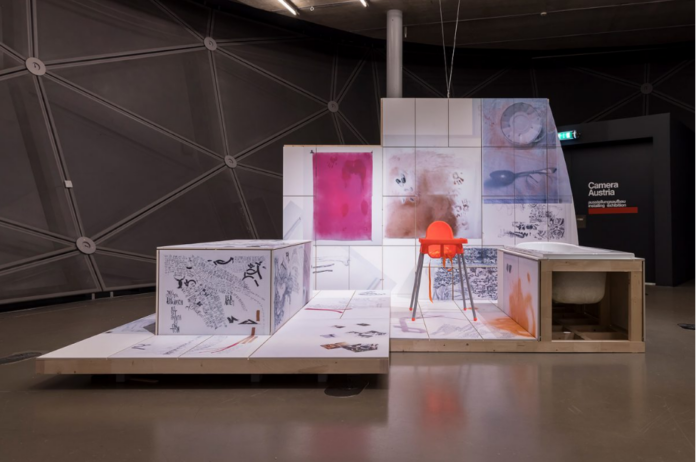 16.06. – 11.09.2022.
The work of the Austrian artist Iris Andraschek is characterised by an interest in everyday cultural and socio-political motifs. The relationship between man and nature, alternative lifestyles and questions about a more just coexistence are recurring themes in her art. Communication is central to her research-based work. This is reflected in projects that focus on people's personal experiences.

Lentos is showing the first comprehensive museum exhibition of the artist's work from the last 35 years. The selection of works includes drawings and photographs as well as large-scale installations, some of which have been newly created for the show.
Iris Andraschek
16.06. – 11.09.2022
Lentos Kunstmuseum
Doktor-Ernst-Koref-Promenade 1
4020 Linz
www.lentos.at