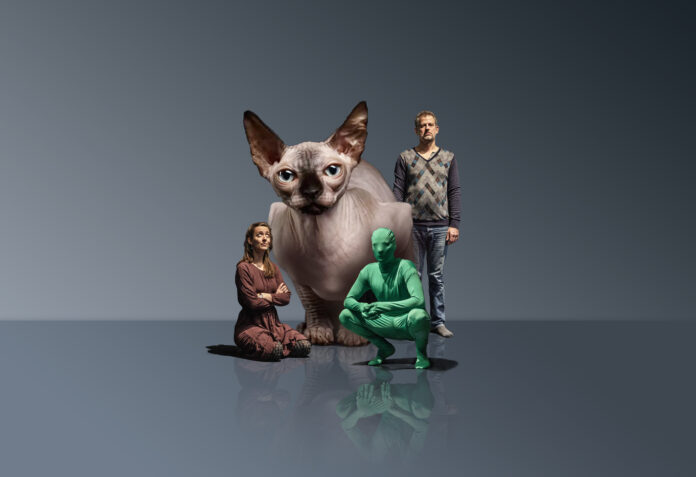 31.03. – 29.04.2022.
Write me a letter from life!
They live on the same street in a poor neighborhood and correspond only by letter. Sounds corny, but it's not. Instead, this subject matter launched the career of Fyodor Dostoyevsky, whose epistolary novel "POOR PEOPLE" gained sudden fame because it spoke from the heart of the common people. Instead of whitewashing, an unabashed soul-searching in poetic language.
The Theater der Mitte takes on this material with ARME LEUTE (VON HEUTE) and stages it as a hybrid theater piece between online and live.
The online audience gets to decide what the on-site audience sees. At the same time, the on-site audience can choose whether they want to follow the action on stage or prefer to look at the screen. Because that's where the live-cut stream for the online audience runs.
Just like its famous role model, the play transports democratic processes and moral dilemmas into the here and now. The result is a socio-critical biotope in which the audience can observe the characters as if under a microscope and at the same time control their fate. Scenes that can be combined in various ways and interactive changes of perspective serve as means.
ARME LEUTE (VON HEUTE)
31.03. – 29.04.2022
ARGEkultur
Ulrike-Gschwandtner-Straße 5
5020 Salzburg
www.argekultur.at