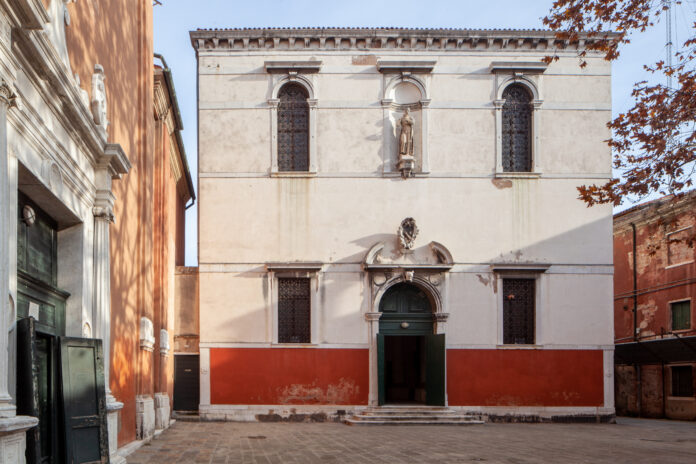 20.04. – 04.07.2022.
Celebrate the arts!
Kunsthaus Bregenz celebrates its 25th anniversary this year.
The Kunsthaus Bregenz can look back on a lively exhibition history. The list of artists exhibited in Bregenz reads like a who's who of contemporary art, including Daniel Buren, Olafur Eliasson, Hiroshi Sugimoto, Douglas Gordon, Pierre Huyghe, Doug Aitken, Gerhard Merz, Anish Kapoor and Santiago Sierra, among others.
Director Thomas D. Tummer announces, "For the anniversary, in addition to a large celebration in Bregenz, an ambitious project is planned: an exhibition in Venice."
During the 2022 Biennale, the specially rented 16th-century Scuola di San Pasquale on Campo San Francesco della Vigna will host an exhibition by two artists from the Kunsthaus Bregenz program: Anna Boghiguian and Otobong Nkanga.
Both artists deal with themes of political responsibility. Nkanga was a guest at Kunsthaus Bregenz at the turn of the year with a highly acclaimed exhibition. Anna Boghiguian deals with social and political conflicts.
In addition to the presentations, mediation programs and panels, events and receptions are planned. In addition to Artist's Talks with Otobong Nkanga, Precious Okoyomon and Dora Budor, there will be a Director's Talk with Carolyn Christov-Bakargiev and Thomas D. Trummer.
KUB in Venice
20.04. – 04.07.2022

www.kunsthaus-bregenz.at/kub-in-venedig