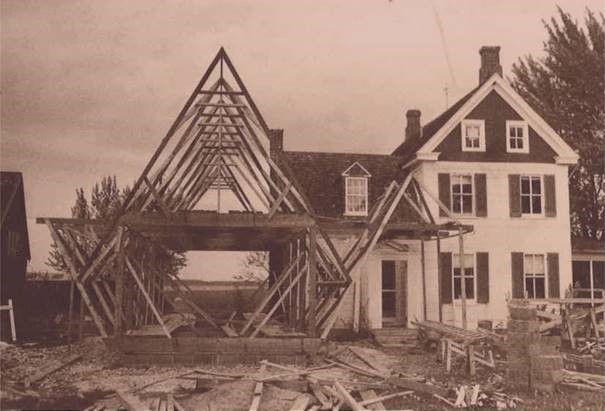 24.06. – 26.08.2022
What influence do the essential ordering principles of geometry have on the architectural design of spaces?
The architect and architectural theorist Anne Griswold Tyng (1920 – 2011) dealt intensively with the question of which universal principles of order can be derived from the relationship between forms and proportions in connection with the Fibonacci series.
In 1944 she was the first woman to qualify as a professor of architecture at Harvard University. Her passion for mathematics and geometry as well as researching spatial structures and working with platonic bodies resulted in an extensive theoretical work, with which she, as a professor of architecture at the University of Pennsylvania, had a great influence on her students, but also on a second husband, the architect Louis Kahn.
Her theoretical work, which is condensed in the publication Inhabitating Gemoetry, that today is regarded as a standard work of architectural theory. It also reflects in her own work as an architect and in the work of her husband. Among these The Trenton Bath House or the ceiling structure of the Yale Art Gallery.
In cooperation with the Institute for Space and Design at Graz University of Technology Graz , the Akademie Graz is organizing an exhibition and a symposium on the work and conceptual foundations of Anne Griswold Tyng. The symposium will take place on the opening day of the exhibition, June 24th at 2 p.m.
Measuring Space – Anne Griswold Tyng
Akademie Graz, Neutorgasse 42
24.06. – 26.08.2022
www.akademie-graz.at