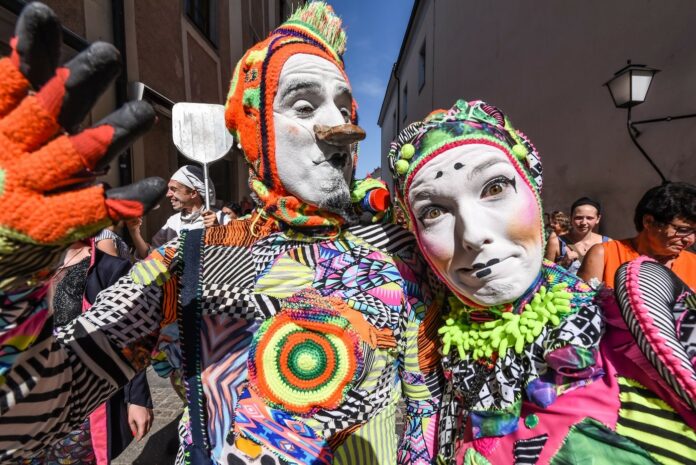 21.07. – 23.07. 2022
The International Street Art Festival transforms Linz into a stage.
The Street Art Spectacle returns! From July 21 to 23, 2022, the entire variety of street art in Linz can be experienced. Guests are over 100 solo artists and companies from all over the world, who transform downtown Linz into a large open-air stage for three days with their performances.
The program includes comedy and clowning, acrobatics, juggling, fire and tightrope artistry, music and dance, as well as figure and object theatre.
The plaster spectacle Linz is one of the most important street art festivals in Europe. Up to 200,000 visitors were drawn to the city during the past festival editions. Street art thrives on interaction. This is also what makes it so attractive to broad parts of the population. The street becomes a temporary stage. Every show and performance is different. And the audience's appreciation is directly expressed in what ends up in the hat.
Pflasterspektakel
Linz, various locations
21.07. – 23.07. 2022
www.pflasterspektakel.at