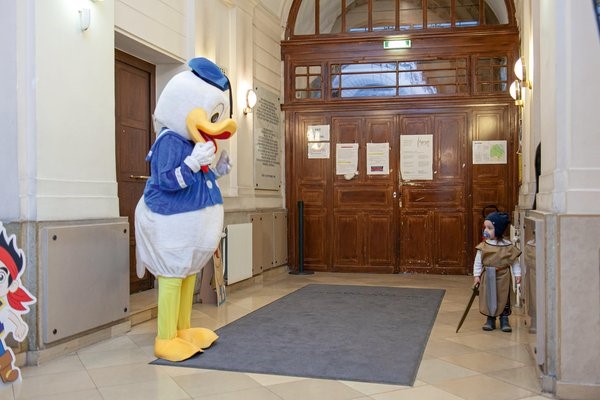 Until 12.09. 2022
"I was born in Paris, and not much happened until I started studying photography and film production." Photographer Ouriel Morgensztern's pictures are as laconic as he talks about himself.
Morgensztern is a world citizen and lets us travel through the gaze of his camera. Born in Paris, he grew up in a village in southern France before traveling to New York and to a Kibbutz in Israel.
He ended up in Vienna because of love and has been living there for 20 years. Since then he has accompanied the Jewish community there with his camera. Morgensztern's photographs offer a contemporary impression of the diverse Jewish community in Vienna and Austria. Their everyday life, festivals and rituals.
His photographs are often composed in a strictly graphic manner. Sometimes peppered with loving irony, they invite you to a smile.
The exhibition of the Jewish Museum Vienna, curated by Astrid Peterle and Danielle Spera, is shown at the Austrian Cultural Forum Berlin until September.
Ouriel Morgensztern
Rendevouz in Vienna
Austrian Cultural Forum Berlin
Until 12.09. 2022
www.kulturforumberlin.at