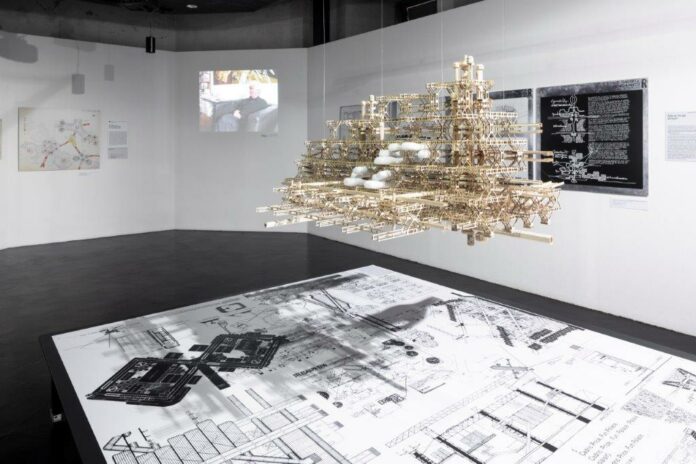 22.10.2022  - 5.2.2023

The exhibition shows a fragmentary biography and genesis of Günther Domenig's work. To the public, Domenig staged himself as a figure of an uncompromising lone fighter who was able to push through his ideas on his own and against all odds.

The exhibition curated by Michael Zinganel counters this with a different narrative. The artist architect did not work alone and isolated. Günther Domenig was many: in addition to his official office partners Eilfried Huth, Hermann Eisenköck and Gerhard Wallner, he was able to rely on a broad network of supporters (civil servants, builders, master builders, collectors), communicators (critics, authors, curators), outstanding building contractors and – above all – employees: in his work in the architectural offices as well as at TU Graz.
The experiences and stories of those who have contributed significantly to the realization of the projects, who have been inspired by Günther Domenig's work, but have also turned away from him or were rejected by him, are a reconstructive part of this exhibition.
The exhibition shows events and encounters that have influenced the changing work, how and with whose support the individual projects – in the sense of a making of – came about and were implemented.n.