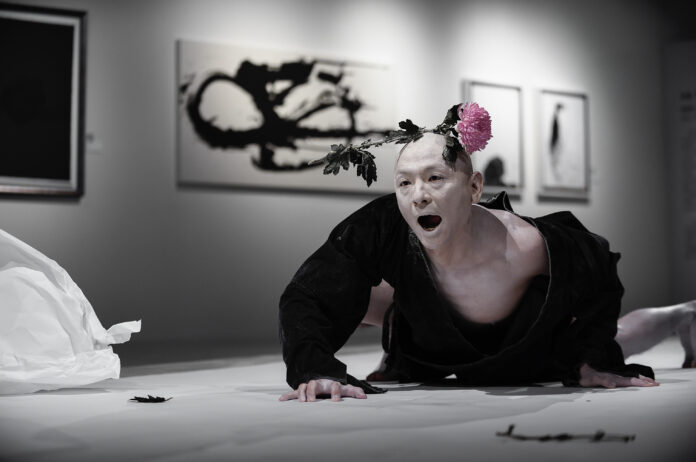 1.12. – 11.12.2022
Butoh – Japanese dance theatre in Vienna! More than 70 artists from 16 countries represent numerous forms of expression and styles of Butoh dance in various locations in Vienna. Butoh is a dance form that does not require a fixed formal language.
With Atsushi Takenouchi, a world star of Butoh is also expected. The 60-year-old Japanese is one of the most prominent artists of this special form of dance theatre. He also created the general theme of the festival: "Embrace and Transform".
Butoh emerged at the end of the sixties of the 20th century as a "dance of revolt" against the Americanization of Japanese culture. At the same time, however, this variety of dance theatre also rebelled against the rigid codification of classical Japanese dance. The bodies of the performers are alienated, painted white or often almost naked. A Butoh performance impresses above all with enormous intensity and physicality.
The festival takes place at various locations in Vienna. There will be a lot of Butoh dance, but also online meetings, street performances, jam sessions, exhibition, sound installations and workshops are offered. The festival centre is cultural centre "LOT", a cultural centre in the Ankerbrot-Fabrik in Vienna-Favoriten.
Butoh Vienna Art Festival
1.12. – 11.12.2022
Kulturzentrum LOT
Absberggasse 31
1100 Vienna
https://www.viennabutohfest.com