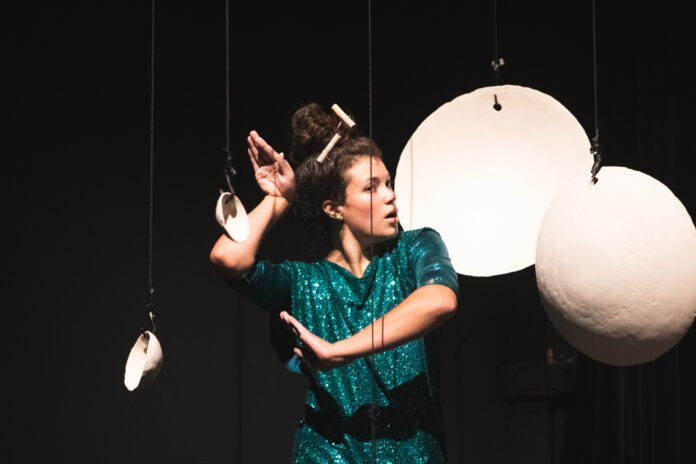 25.2. – 19.3.2023
The BimBam Festival is back in Salzburg!
The audience can look forward to diverse international productions of contemporary theater for the youngest.

These include popular Toihaus pieces such as "Im Flatterland", "Ton in Ton", "Tempo Tempi" or the new stage version of "SpielTONE".

Numerous international highlights also invite you to voyages of discovery.

For example Marc Lacourt's performance "La serpillère de Monsieur Mutt", where everyday utensils come to life and become works of art themselves (at the Museum der Moderne Salzburg).

In Isabelle Schad's performance "Harvest", ever-changing landscapes full of magic are created from natural materials in the Toihaus Theater.

In the Mirabell campus, even a classroom transformed by artist Alfredo Zinola becomes a BimBam venue!
BimBam – International Theater Festival for (Toddler) Children
25.2. – 19.3.2023
Toihaus Theater Salzburg
various locations
https://toihaus.at