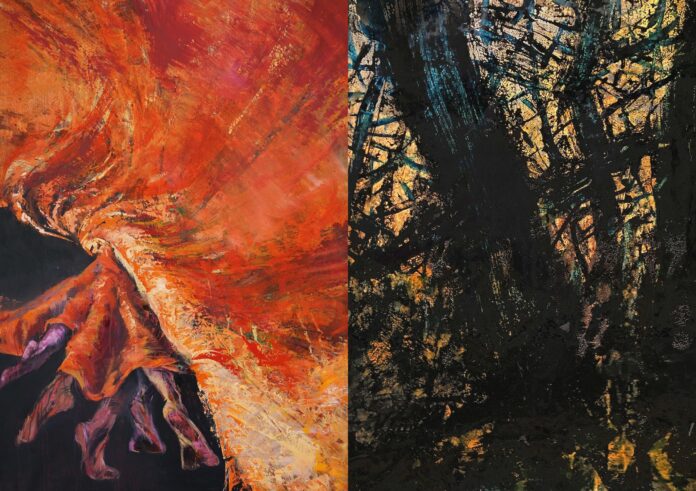 9.2. – 24.3.2023
Christiane Pott and Thomas Nowotny have selected works for this exhibition that clearly express their own artistic interests and at the same time raise current social phenomena and issues.
In her series "Restlessness", Christiane Pott focuses on being driven individually or that of the formed collective. She starts from different behavior and movement patterns in different cultures, refugee tears or tourist migrations of people.
Thomas Nowotny's works are fragments of our universe. The viewer is invited to dive into organic structure and color trees.
wachbarkeit – Christiane Pott und Thomas Nowotny
9.2. – 24.3.2023
Stadtgalerie Lehen
Inge-Morath-Platz 31
5020 Salzburg
https://www.stadt-salzburg.at