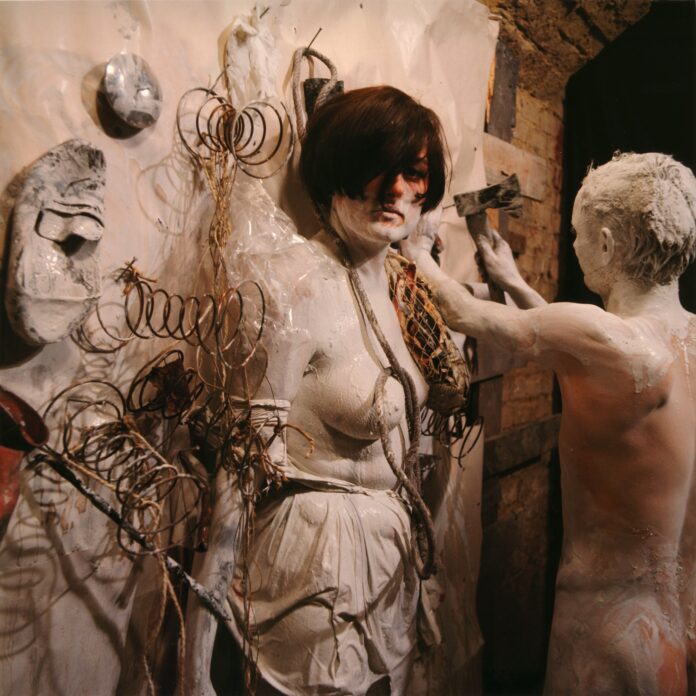 31.3. – 24.9.2023
The focus is on Anna Brus in her role for Viennese Actionism. Married to Günter Brus, she is also his manager, muse, co-actor in his actions, his ultimate support and his harshest critic.
She was a co-actor and discussion partner not only for Brus, but also for Otto Muehl and Rudolf Schwarzkogler, and through her intuitive understanding of artistic concerns and through her courageous commitment she became a key member of Viennese Actionism.
One of the many facets of this exhibition is that her original profession as a dressmaker also finds its way into art.
The exhibition was curated by Roman Grabner.
ANA. Her life with the Viennese Actionists
31.3. – 24.9.2023
Neue Galerie Graz
Sackstraße 16, Graz
www.museum-joanneum.at