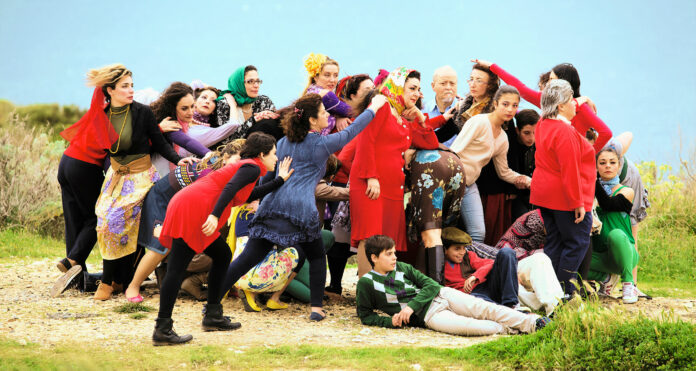 22.4. – 8.10.2023
Marinella Senatore is a central figure in Italian contemporary art. Working in a range of media, she develops creative strategies that have the potential to initiate processes of societal change.
Her focus is on the question of how art can counter the social division and polarization that have become characteristics our time and help nurture forms of community in which emancipation and empowerment are mainstays of social life.
The Generali Foundation at the Museum der Moderne Salzburg and Museum Villa Stuck, Munich, mount the artist's largest exhibition to date as a project in two chapters to be displayed concurrently at the two houses.
Complementing each other, they provide an overview of the full spectrum of Senatore's oeuvre, which encompasses light sculptures, textile works, drawings, collages, photographs, and films.
The presentation in Salzburg will culminate in a parade to be developed together with the local population in Senatore's School of Narrative Dance, a lyrical celebration of community featuring dance, music, singing, and other performances.
The exhibition was curated by Jürgen Tabor.
Marinella Senatore: We Rise by Lifting Others
22.4. – 8.10.2023
Museum der Moderne, Mönchsberg
5020 Salzburg
www.museumdermoderne.at