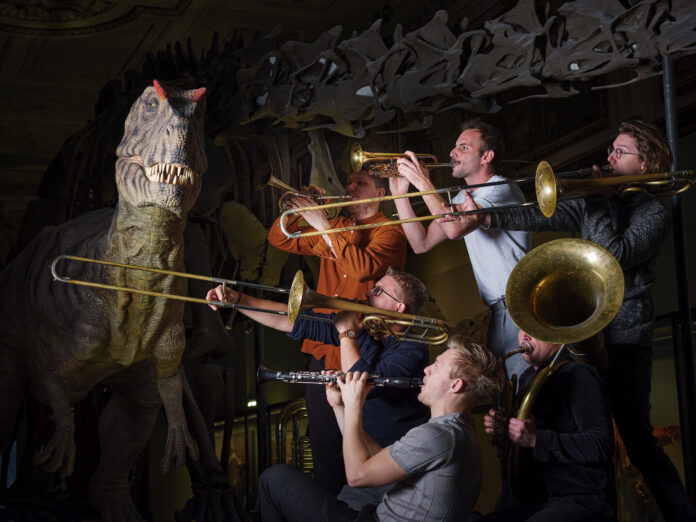 5.5. – 14.10.2023
Art responds to art. Directly immediately, in front of the respective work.
Ganymed is a new form of museum and theater in which the performers focus on the masterpieces and objects of the respective museum. This year Ganymed will take place at two locations for the first time. The performances take place in both the Kunsthistorisches Museum and the Natural History Museum in one evening. During the evening you change to the opposite house.
Ganymed is a project by Jacqueline Kornmüller and Peter Wolf. The two work together with international authors, composers and various performers from music, theater and dance and develop a performance together.
With Frédéric Alvarado-Dupuy, Christian Amstätter, Evgenii Artemenkov, Raphael von Bargen, Alessandro Bonvicino, Pieter Bruegel, Liliya Burdinskaja, Antonio Canova, Larissa Cerny, András Dés, Johanna Doderer, Martin Eberle, Roland Eitzinger, Federspiel, Milena Michiko Flašar, Judith Fliedl, Jan Fyt, Tony Rey Garcia, Katrin Grumeth, Philip Haas, Jacqueline Kornmüller, Lukas Lauermann, Klemens Lendl, Mahan Mirarab, David Müller, Christian Nickel, Amélie Nothomb, David Oberkogler, Martin Pollack, Teresa Präauer, Martin Ptak, Mona Matbou Riahi, Peter Rom, Mara Romei, Georg Schrattenholzer, Franz Schuh, Shadab Shayegan, Manaho Shimokawa, Emily Stewart, Die Strottern, Tizian, Mercedes Vargas, Miriam Vargas, Grischka Voss, Clemens Wenger, Jan Weenix, Helmut Wimmer, Thomas Winalek, Peter Wolf and Simon Zöchbauer.
Ganymed Bridge
5.5. – 14.10.2023
Art History and Natural History Museum Vienna
Maria-Theresien-Platz, 1010 Wien
www.ganymedbridge.at