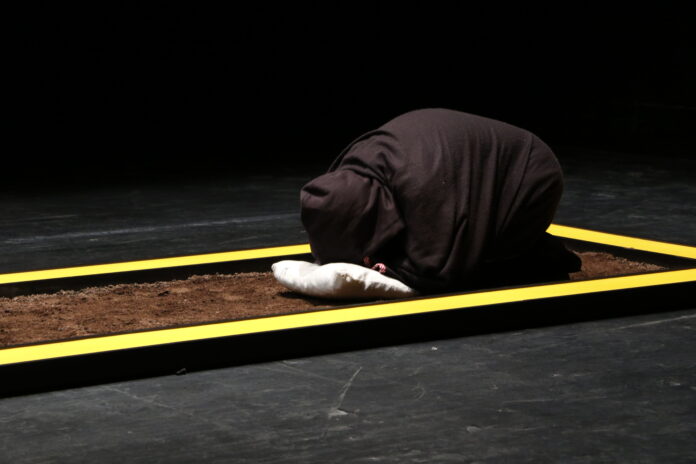 12.5. – 21.6.2023
The programme of the Wiener Festwochen spans the arc between human dignity and revolution.
Great theatre: that's what the Wiener Festwochen have to offer again this year. The outgoing artistic director Christophe Slagmuylder has gone on a "theatre shopping tour" across Europe and beyond and has been able to engage theatre greats such as Alexander Zeldin, Susanne Kennedy, Milo Rau, Mariano Pensotti, Julien Gosselin and Simon McBurney for the Festwochen.
The Festival Weeks want to open up new perspectives on contemporary society and deal with central themes of our time: "We are responsible for everything that happens in the world," says the Ukrainian human rights lawyer Oleksandra Matwijtschuk. Under the motto Time to take responsibility, she reminds us of the importance of international solidarity and resistance against injustice.
The discourse programme of the festival weeks is about revolution and awakening: "Jin, Jîyan, Azadî" – Woman, Life, Freedom! This was the slogan under which the protests against the country's clerical-repressive system formed in Iran in September 2022.
The resistance of women in Iran became a globally observed glimmer of hope for a different future. Under the motto "Writing Resistance", the Wiener Festwochen have invited the authors Tsitsi Dangarembga from Zimbabwe, the Spanish writer Cristina Morales and the author Naghmeh Samini from Iran to contribute texts.
The life story of Thomas Wiggins, born a blind slave in the US Southern States in 1849, is the basis for a work commissioned by the Wiener Festwochen: With Song of the Shank, director Stan Douglas, librettist Jeffrey Renard Allen and composer Goerge Lewis, together with the Ensemble Modern, are staging a musical monodrama about questions of the relationship between identity and human rights.
The new event series COMISH focuses on the artistic forms of contemporary cabaret and comedy. COMISH offers young Austrian artists like Toxische Pommes or Malarina a stage and lets them meet international acts like Erin Markey or Lea Blair Whitcher.
A new interpretation of the Pinocchio story was created for a younger audience: filmmaker and performance artist Wu Tsang inscribes a contemporary environmental discourse into the narrative, questioning the superiority of man over nature.
Demands for radical reform are the theme of Antigone in the Amazon. Milo Rau – who will direct the Wiener Festwochen from next year – wants to evoke change and rethinking with his rewriting of the Antigone material. Rau precisely interweaves Sophocles' tragedy with the long-running, explosive political issue in Brazil.
"Art is a necessity," says artistic director Christophe Slagmuylder. His successor certainly sees it that way too.
Wiener Festwochen 2023
12.5. – 21.6.2023
Wien, various locations
www.festwochen.at