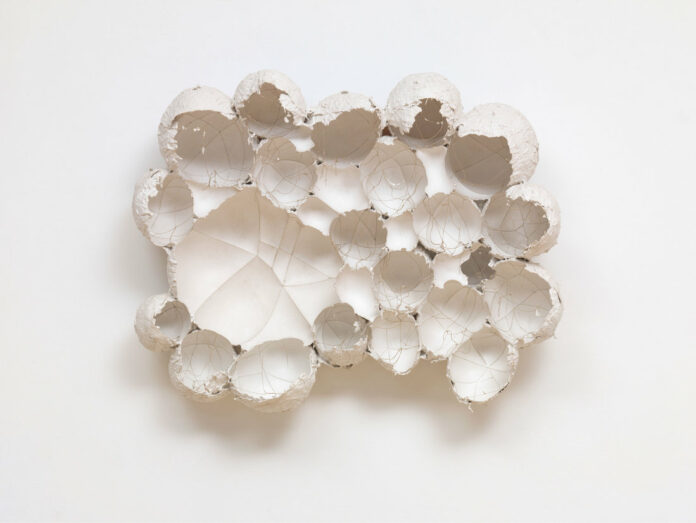 22.7.2023 – 7.1.2024
Maria Bartuszová defined abstract sculpture in her own way using innovative methods of plaster casting. From raindrops and eggs to the human body, Bartuszová was inspired by organic forms and cycles in nature.
In her remarkable thirty-year career, Bartuszová built an outstanding body of work – against all the odds of living in a totalitarian system and at a time when women artists had few opportunities. Her tactile, sensual and suggestive sculptures are shaped by her personal experiences and love of nature. With the bronze casts and aluminum reliefs, many of which have never been shown in this country, the exhibition offers a rare opportunity to discover the work of the previously little-known artist.
In cooperation with Tate Modern, London, the Museum der Moderne Salzburg presents the first exhibition of the work of Maria Bartuszová (1936 Prague, CS – 1996 Košice, SK) in Austria. The exhibition was curated by Harald Krejci, Marijana Schneider (Museum der Moderne Salzburg) and Juliet Bingham (Tate Modern).
Maria Bartuszová
22.7.2023 – 7.1.2024
Museum der Moderne Salzburg
Mönchsberg 32
5020 Salzburg
www.museumdermoderne.at