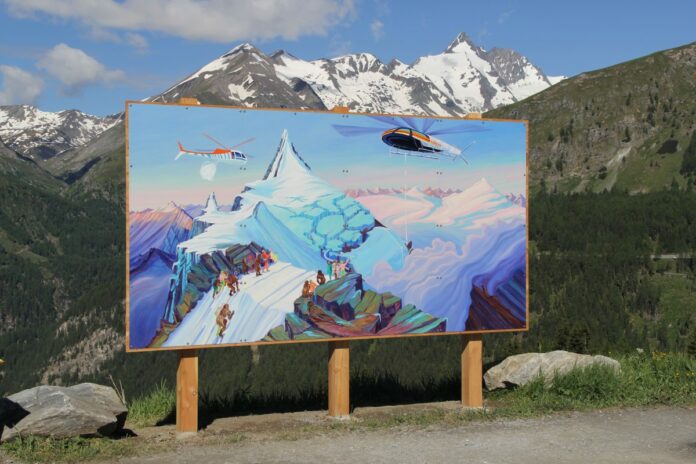 13.7. – 14.9.2023
With the large-format works by the artist Anna Meyer, the Lentos Freiraum becomes an open-air gallery over the summer months.
Just history soon? Glaciers have never melted so strongly and so quickly.
As a reinterpretation of landscape painting, Anna Meyer's figurative paintings address the condition of the Austrian mountains between melting glaciers and mass tourism. The feminist and detailed visions of alpine natural spaces use critical and humorous text and image elements to tell about the way people deal with nature and the resulting climate crisis.
Weltschmelz – Anna Meyer
13.7. – 14.9.2023
Freiraum Lentos, Linz
www.lentos.at