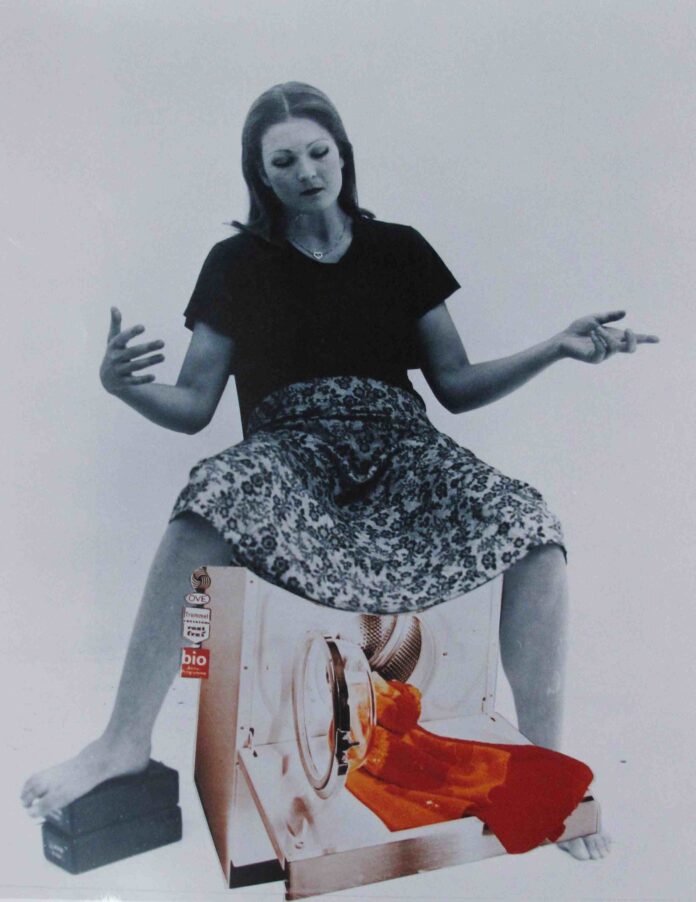 01.07.2023 – 27.10.2024
Super-clean family relationships – An exhibition at the Women's Museum Hittisau and the Lech Museum sweeps into the dark corners of outdated gender roles.
Why do those who produce waste enjoy a higher reputation than those who remove it?
"Because money rules the world," is the laconic answer of Stefania Pitscheider Soraperra, director of the Women's Museum Hittisau and curator of the exhibition. "The richer we are, the more we consume, the more rubbish we produce. But the removal of the dirt is delegated to people lower down in the hierarchies, such as women and migrants."
SO BEAUTIFUL – SO CLEAN – SO TIDY – SO CIVILISED – SO SAFE – SO INVISIBLE.
Under these aspects, the exhibition "BLITZBLANK! Vom Putzen – innen, außen, überall" in the Women's Museum Hittisau & Lechmuseum is dedicated to dirt and those people who clean it up and the role models that go along with it. The exhibition explores different aspects of cleaning and purity and discusses topics from religion and spirituality, ecology and sustainability, economy and migration.
Cleaning is hard, underpaid and often unpaid work, where role models and power relations become visible. Like much of the care work, household cleaning is still done by women. "Yet unpaid work represents one of the pillars of the economic system," Stefania Pitscheider Soraperra tells us, "the International Monetary Fund estimates the contribution of unpaid work in Austria to the gross domestic product at 29%."
Since the feminist avant-garde of the 1970s at the latest, numerous artists have been dealing with role models and role attributions, such as Christine Lederer, who ultimately exposes social structures of order and power with her critical and political view of aspects of everyday female life. In her works, she uses materials and techniques taken from the supposedly female domain of the home.
Paul Hazelton creates figures out of house dust. The British artist's fascination with dust originated in his clean-lined childhood home, where even the dust from his pencil was quickly removed. These forbidden particles would later inform his artistic approach. Dirt is relative and represents a category defined by people, says exhibition curator Lisa Noggler-Gürtler: "A leaf on a tree – nature, a leaf on a domestic floor – dirt." Dirt that needs to be removed.
There are 55,000 different cleaning products on the global market. The world has never been so clean and germ-free. Cleanliness is a core component of our culture, but it comes at a price: the pollution of groundwater, the acidification of soils and health hazards. The project "In Your Face" by the Berlin collective Ocean. Now! and the artist Swaantje Güntzel shows 56 portraits bearing microplastic particles on their faces – symbolically in the form of a "beauty mask".
A museum observes, establishes relationships, creates spaces for dialogue. Art conjures, probes, irritates. But both look into the dark corners that urgently need to be swept out.
Spick-and-Span! On Cleaning and Cleansing
Frauenmuseum Hittisau & Lechmuseum
01.07.2023 – 27.10.2024
www.frauenmuseum.at
www.lechmuseum.at