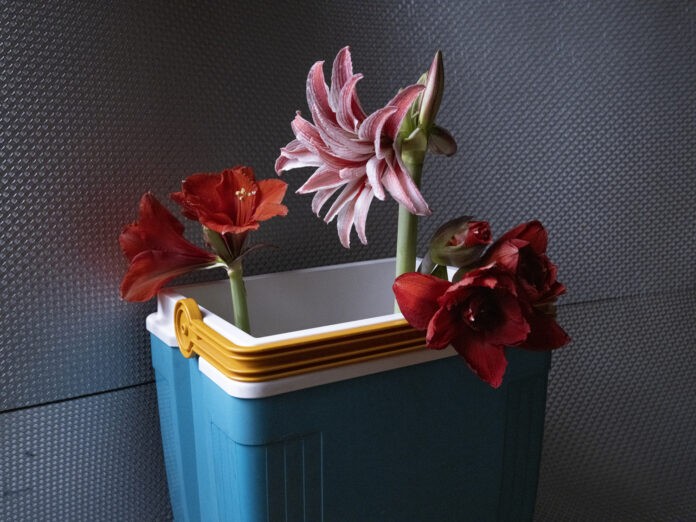 04.08. – 30.09 2023
The photographic works by Gerald Domenig and Andrea Witzmann lend the real world an air of emptiness and enigmatic silence. Despite the different formal execution, the works of both are characterised by the precise creative work on the image as well as the content-related references to fine art, architecture, literature and philosophy.
The artist Gerald Domenig, who was born in Villach and grew up in the Carinthian Gailtal, has lived and worked in Frankfurt am Main since the mid-1970s. He photographs the world not as it is, but as he would like it to be, irritatingly neat.
The Viennese artist Andrea Witzmann has been dealing with scenarios of a worn-out consumer world for more than twenty years. Photographing her found objects in a documentary style, she not only gives them the necessary attention of a possible "crime scene" through her factual (but also repeatedly arranged) presentation, but also elevates the objects to poetic panel paintings through pictorial composition, subjective colourfulness and subtle light.
Gerald Domenig & Andrea Witzmann
04.08. – 30.09 2023
FOTOHOF
Inge-Morath-Platz 1
5020 Salzburg
http://fotohof.net